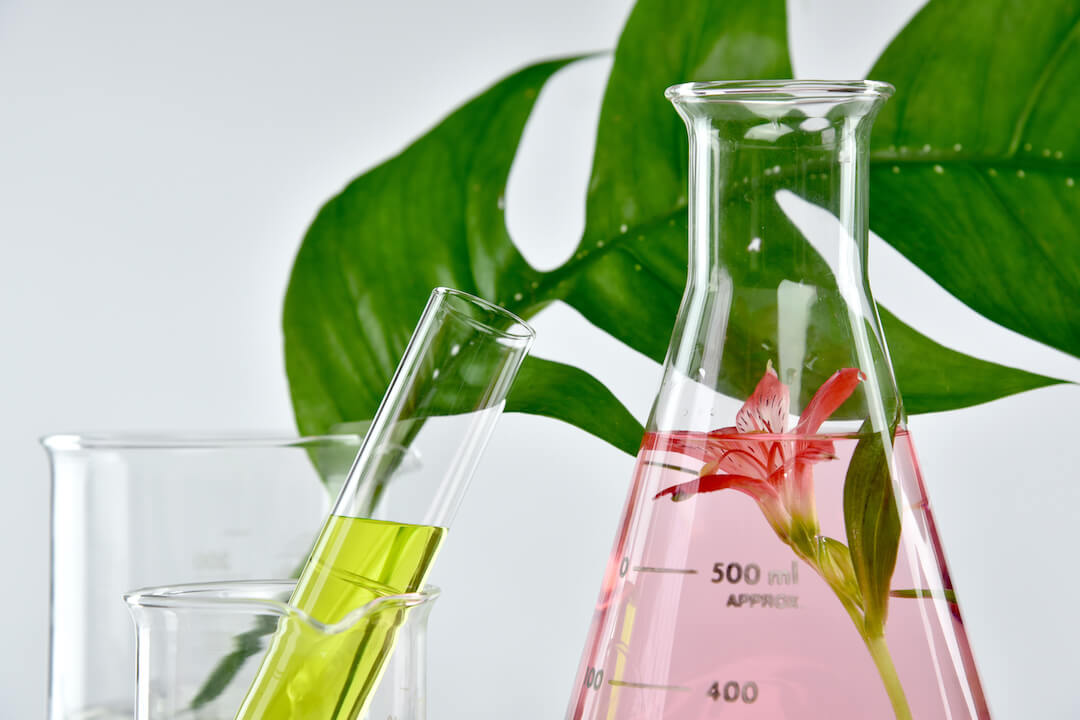 Why "Certified Natural" Fragrance Matters
Did you know that not all fragrance is made the same? It's true. Many fragrances (or "parfums") listed on well-known brands products are actually made up with synthetic ingredients and often are a combination of many synthetic ingredients - not just one or two. While this may not sound all that alarming yet these ingredients can be unreliable, untested, and even unsafe when applied and absorbed into the skin.
What can make commonly used "fragrance" unsafe, or toxic?
Chemicals and synthetic ingredients that make up many commonly used fragrances in skincare, hair care, and cleaning products are often classified as allergens, carcinogens, and hormone disrupters.
These types of fragrances typically contain phthalates which have been found to be carcinogenic as well as harmful to the human reproductive system, endocrine system, and respiratory system. We've talked about phthalates previously, and we recommend reviewing our post "
Why Using Phthalate Free Products Is So Important
" next.
One thing that can make the term "fragrance" on labels quite confusing is the fact that fragrance can be used as an encompassing term for a number of unlisted ingredients. While on an ingredient list it looks like one ingredient, it can actually contain much more than that and manufacturers are not currently required to list the precise fragrance ingredients on their product labels.
While it's understandable for companies to want to keep their signature scent formulas private to protect against copycat brands, this loophole can make it easier for some brands to be dishonest about the true safety of their products.
Natural Fragrance Versus Certified Natural Fragrance:
Unfortunately, the term "Natural" has become more of a marketing term than an honest description for most products available to consumers. Keep an eye out for the term "Natural" when it comes to fragrance, and if you are wondering if their fragrance is truly naturally derived: ask them! If a brand notes that their product contains Certified Natural Fragrance though, you can be confident that they are using top quality fragrance ingredients in their products.
Certified Natural Fragrance is a specific certification that requires specific standards be followed in order for that fragrance to receive that title. While we cannot disclose our exact ingredient list as it is a proprietary formula, we are happy to confirm that our fragrance is a Certified Natural Fragrance meaning that it meets strict safety and ingredient standards and is primarily derived from natural and organic essential oils.
Creating safe and natural products is our top priority, which is why we spare no expense when it comes to our product ingredients and fragrance. And did you know? Our fragrance costs up to 20X more than conventional fragrances which most brands use, including a number of brands which claim to be natural.