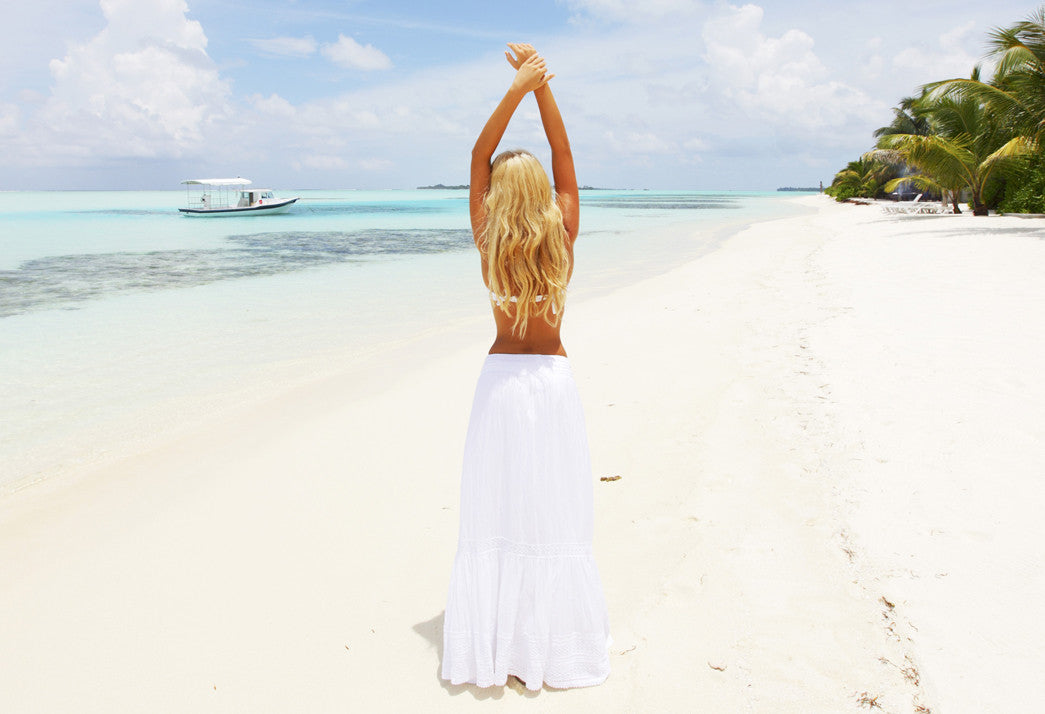 The Quest for Healthy, Shiny Hair
The quest for healthy, shiny hair is not always easy but it doesn't have to be impossible. If you know what it takes to have healthy, shiny hair then you can easily accomplish your objective. The trick is to be aware and then take a few corrective and necessary steps.
Understanding Hair Damage
People have dry or oily hair, straight or curly hair, dense or thin hair, soft or coarse hair and there are many such variations. Hair is partly genetic, partly unique to a person, partly subjected to how one cares for their hair and partly attributed to hormones, nutrition and general health of the person. No single element can make your hair amazing, although one single factor can often ruin your hair.
Let us first understand hair damage. Skin is the largest organ in the human body. Just as you have to take care of the skin on your face, arms and other parts of the body, the skin on your head, what we refer to as the scalp also needs to be cleansed. There are dead cells, scar tissues and all common problems of the skin on your scalp. Should you ignore these, you will have poorer hair.
Pollution, use of chemicals and various synthetically produced products are common causes of hair damage. Ultraviolet rays of the sun, wind, dust and dirt are also common causes. Lack of sufficient nutrition to the hair, the follicles and the scalp would damage your hair. Genetic issues will also impair your hair growth, may facilitate hair fall or damaged hair, and can lead to hair loss. Then there are dandruffs, itchy scalp, wrong choice of hair care products and several medical conditions that can damage your hair.  Hormonal imbalance, digestive problems, skin conditions, protein or vitamin deficiencies and various other health problems can damage your hair.  So much to think about, right?
How to get Healthy, Shiny Hair
The trick is quite simple.  You need to ensure that your hair is well protected from the threats.  Your hair must be clean, the scalp must be cleansed but moisturized enough, and you must consume the foods or provide the nutrition necessary for the hair follicles to be strengthened which would facilitate hair growth.  The hair should get its proteins and vitamins so they can be strong.  If your hair is strong, it would be almost always be lustrous too.
Here is a brief guide to help you on the quest for healthy, shiny hair.
You need to cleanse your scalp and clean your hair regularly. You must shampoo once or twice a week.  If you are in a profession or lifestyle where your hair and scalp gets dirty sooner, then you can shampoo more than that, but less is definitely more.  Case in point: shampooing hair daily is not healthy as it will strip your hair of its natural oils and PH balance, for starters.

Always condition your hair after shampooing. This is essential to a) help restore PH balance, and B) to help seal your hair cuticles, thus locking in moisture and minimizing split ends.

You must nourish your hair and for that, you need to use a hair mask. You can consider a hot oil treatment because it is the most effective way of penetrating hair & scalp with nourishing formulas for your hair.  There is no shortage of hair masks or hair oils out there but you want to choose one that is proven to be effective, doesn't have any side effects, and is hopefully affordable.  You should never choose any processed or synthetic hair oil; and you especially want to avoid products which contain Sulfates, Phthalates, or Parabens of any kind.  Preferably, you want to use a completely natural hair mask and one that should provide all the nutrients that your hair and scalp need.
You should use coconut oil for hair. Studies have repeatedly proven the wonderful benefits of a coconut oil hair mask, in particular.  Coconut hair oil can moisturize your scalp, provide the necessary vitamins and essential amino acids, strengthen the hair follicles and can make your hair softer and shinier.  Using a coconut oil hair mask once or twice a week over a period of time will achieve highly desirable results.  If you can do the hot oil treatment twice a week, then that is ideal and you can expect the most hair benefits.
Of the various natural hair products and types of coconut oil hair masks out there, the best option is the ST. TROPICA brand. It is 100% natural, to the point of being USDA Certified Organic (Yowza!).  The popular organic hair mask is easy to use and what's particularly interesting is that, while virgin organic coconut oil is its base ingredient, it's also jam-packed with a full array of hair vitamins and "superfoods" – giving you the "best of the best".  You can heat the mask in just a few seconds and then apply this amazing hair formula directly onto your hair and scalp.  The heated formula penetrates the hair shafts and scalp quickly, so they fully absorb all the nutrients.
You can leave the Beach Goddess Hot Oil Hair Treatment in for 20-30 minutes and then wash your hair; or better yet, you can also leave the hair mask in overnight. Doing so will deliver the most results for both your hair and your precious scalp, in the quest for healthy, shiny hair!
Support your hair growth from the inside-out with the Tru Bloom Hair Growth Vitamins. These vitamins contain hair superfoods to help support your healthiest hair growth.
Recommended Products: