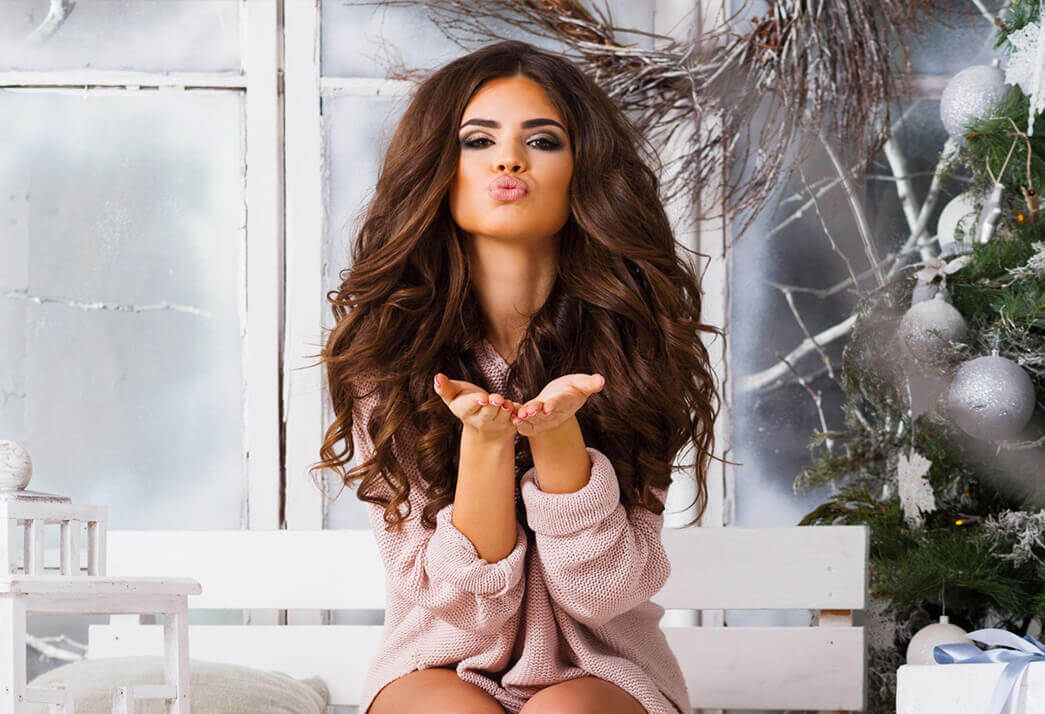 6 Reasons You'll Love Our Hair Mask This Winter
Limp locks and flyaways tend to make an appearance during the chilly season. Dryness and static can lead to dull looking tresses and breakage. Here's why St. Tropica Organic Coconut Oil hair mask will be your mane favorite for combatting hair hazards this winter.
1. Split Ends and Breakage:
If you have dry hair year-round, winter can be especially challenging for your tresses. Even if you don't, split ends may become a part of your life this time of year. It may be tempting to run to the drugstore for a quick fix. But remember, those conventional hair smoothers are chock full of silicones. They may make your hair look better when you first apply the product, but with constant use your hair will become even more dry and damaged. Twice weekly use of our hair mask, plus regular trims, will keep your hair feeling smooth and silky. No damaging silicones, just super healthy hair ingredients. Healthier, more resilient hair also performs better under heat styling too.
2. Static:
Those with fine or straight hair are especially prone to static this time of year. Well hydrated locks are less prone to go flyaway, so be sure to incorporate regular use of our hair mask into your routine. Another trick … tie hair back in a loose pony while putting on tops and sweaters to avoid looking like you stuck your finger in a light socket.
3. Limpness:
Cold, dry weather has a way of sucking the life out of hair. Even if your hair has texture, it can go flat during winter months. Many think of moisturizing ingredients as control for hair that can make it look limp. Not true! Healthy hair has volume and the Organic Virgin Coconut Oil in our mask is the very best at moisturizing strands deep down.
4. Dullness:
The number one cause of dull looking hair is dryness. Give hair an indulgent dose of hydration by wearing our hair mask overnight. Don a shower cap (BPA-free, of course!) and sleep the dullness blues away as our Organic Biotin goes to work. Wash as usual the next morning. Now, stand back and revel at those glossy locks in the mirror.
5. Damage:
Already seeing signs of hair damage. We use Organic Horsetail, the celeb secret hair ingredient, in our hair mask to give hair a feeling of repair. This ingredient is rich in natural silica to make hair feel strong and look vibrantly healthy.
6. Thinning:
Winter's damaging effects can even cause hair to look and feel thinner. Keeping hair its healthiest and moisturizing consistently will help to prevent the look and feel of hair loss. Take extra care when handling hair in winter, wash less frequently, keep heated styling to a minimum, and use our hair mask at least once each week for your best cold weather tresses.
No need to buy tons of products to prevent signs of winter hair damage. All it takes is one healthy hair product, a teensy bit of your time, and your hair will look amazing straight through to spring.