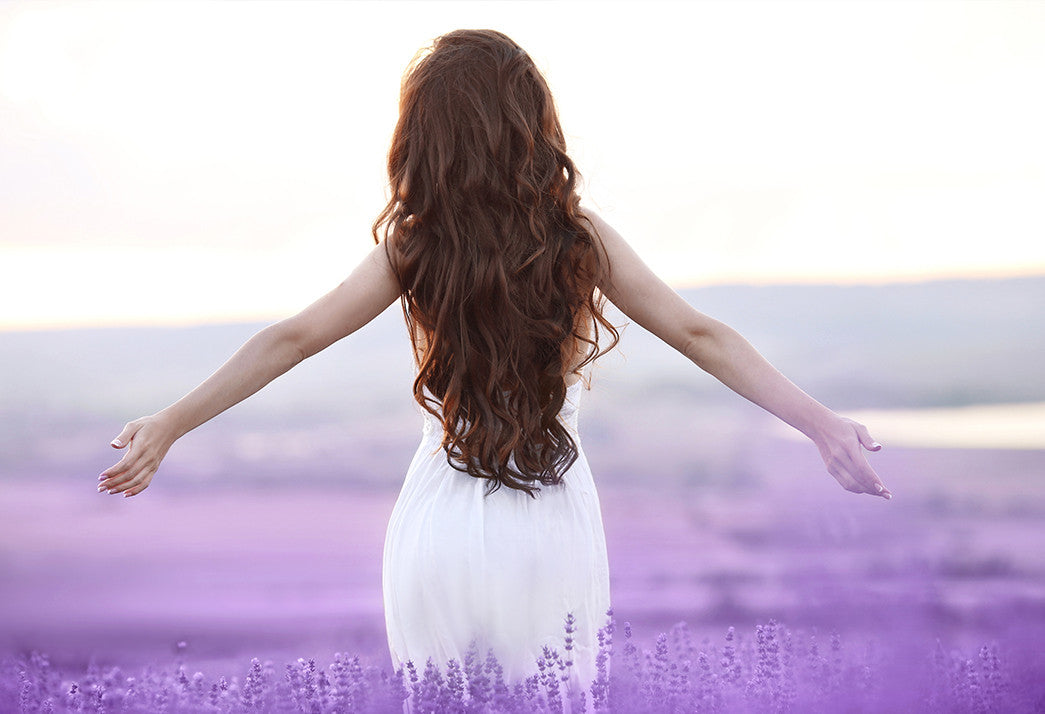 How To Care for Your Hair Extensions (Hint: You Need a Hair Mask)
Hair extensions aren't just for celebs and Real Housewives anymore. If you are thinking of adding some length, here's a guide to choosing the best extensions for you and how to care for them.
Wonder how those super models and movie stars seem to switch up their 'do on a whim? No, it's not hair growth supplements or fabulous genes.
Hair extensions get the credit for taking women from bob to mermaid in a day. Hair experts say the hair extensions trend is so hot for 2017, even guys are sporting man bun extensions. But that's a whole new convo.
Thinking of taking the plunge and trying out extensions yourself? There are a few things to know before adding length to your mane.
Choosing the Right Hair Extensions
Like most beauty products, there are several types of hair extensions to choose from. The first thing you have to decide on is if you are going with extensions made of synthetic or human hair.
Synthetic hair is a popular choice because it is affordable and tends to be a bit more durable than human hair. Those are the pros. The cons of synthetic? You cannot heat style or color this type of extension, it tends to matte more easily than human hair, and it looks less natural.
Human hair is, of course, a more natural looking choice of extension. You can heat style and color them, and they last up to a year or longer with proper care.
As for application method…there are a few different options for adhering your new extensions to your head. Top methods are heat fusing extensions to existing hair, sewing the extensions into tiny braids of natural hair (weave), and using double-sided tape to attach to the head.
A temporary, and far easier, way to get in on the long hair trend is with clip-in extensions. And yes, they come in human hair too.
Caring for Hair Extensions
You may be wondering if synthetic hair extensions are easier to care for. The answer: Nope.
Not only do you need to be careful not to tangle the hair, but this type of extension cannot get too hot. Avoid washing them in super hot water, and never blow dry or heat style. Synthetic hair is also not suited to hair masks and other treatments.
Washing and conditioning your real hair extensions regularly, with natural hair products, will keep them looking their best longer. As with your own hair, a regular infusion of healthy hair ingredients is also a must.
A hair mask for hair extensions? You bet'cha! The ST. TROPICA Beach Goddess Hot Oil Hair Mask is gentle enough to use on human hair extensions and keeps them looking smooth, glossy, and fabulous.
One place our coconut oil hair mask doesn't work? Synthetic hair. Imagine, hair that doesn't love all-natural ingredients? That stuff is best left for dolls.
Don't play around when choosing and caring for hair extensions. The better you care for them, the better they look for the long term.