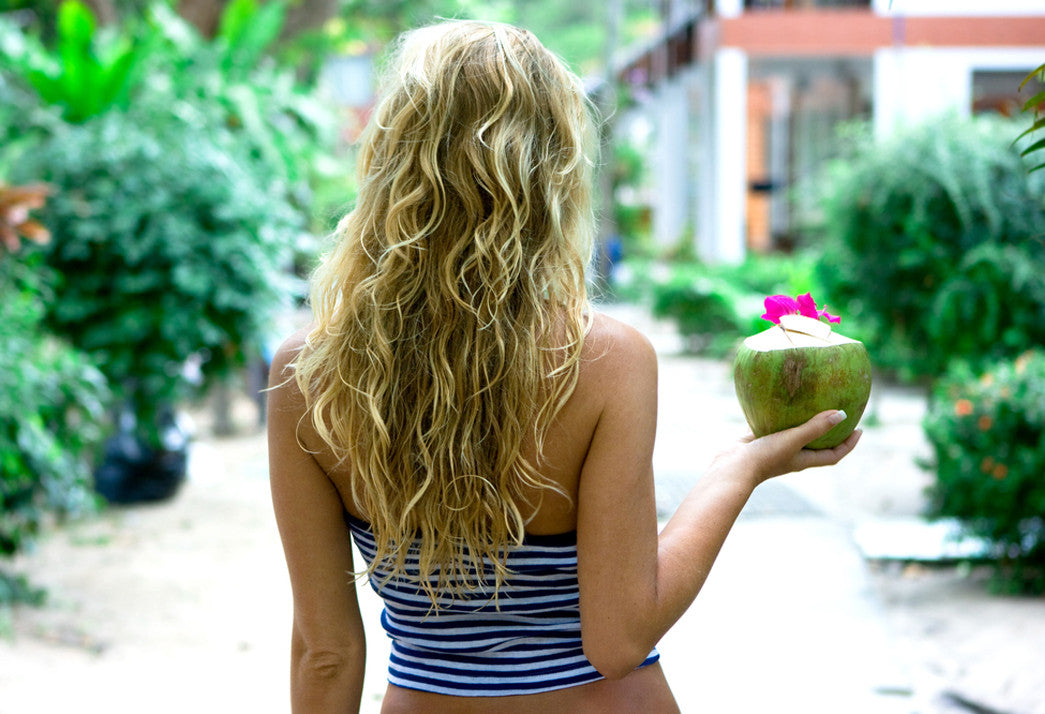 A coconut oil hair treatment is now considered one of the most popular and effective natural treatments for great hair and a healthy scalp. Aside from being readily available anywhere, coconut oil is easy to use and apply on hair just like a coconut oil hair mask. The reason why this 100% organic treatment is very effective compared to other natural oils is that coconut oil contains proteins that are not found in other oils. It also provides the following benefits:
Coconut Oil for Hair? BIG Benefits!
It easily penetrates the hair shaft
Coconut oil is lightweight and thus it can easily penetrate the hair shaft, then seals the hair cuticle to prevent moisture from seeping out. Therefore hair fibers become strong and resilient to breakage.
It has amazing moisturizing properties
It can treat dry hair and scalp since it can also penetrate skin and lock moisture in effectively. It is used in the natural treatment of dandruff and can stop itching and dryness of the scalp in just a few applications.
It has antibacterial effects
Coconut oil has natural antibacterial properties and therefore it can be effective in the treatment of a variety of infections. It reduces inflammation of the scalp which makes hair look and feel healthy and free from dandruff.
It can boost hair health
Coconut oil contains generous amounts of hair vitamins such as vitamin E, lauric acid and capric acid that improve hair strength and health. These nutrients reduce protein loss and are perfect for healthy hair and shiny hair all day long.
Why use a coconut hair mask?
A hair mask is the best way to use coconut oil as a hair and scalp treatment.  A great example would be the ST. TROPICA Beach Goddess Hair Mask. Just like a face mask, it keeps the scalp completely covered in healthy oil thus increasing the therapeutic effects of coconut oil.

Since a coconut oil hair mask requires the oil to be warmed first before it is applied to hair and scalp, it makes the treatment more effective since it stimulates the oil's natural properties. This is why it's often referred to as a hot oil treatment for hair. And since hair masks recommend that oil stays on the hair and scalp for about 15 to 20 minutes, it allows you to benefit from all the healthy goodness of coconut oil. It can be used once or twice a week depending on the condition of the hair and scalp.

ST. TROPICA is a 100% organic product that is Sulfate-free, Paraben-free and cruelty-free. It is also Vegan-friendly and uses safe BPA-free packaging. You can use this coconut oil hair mask at home for healthy hair and scalp.
Recommended Products