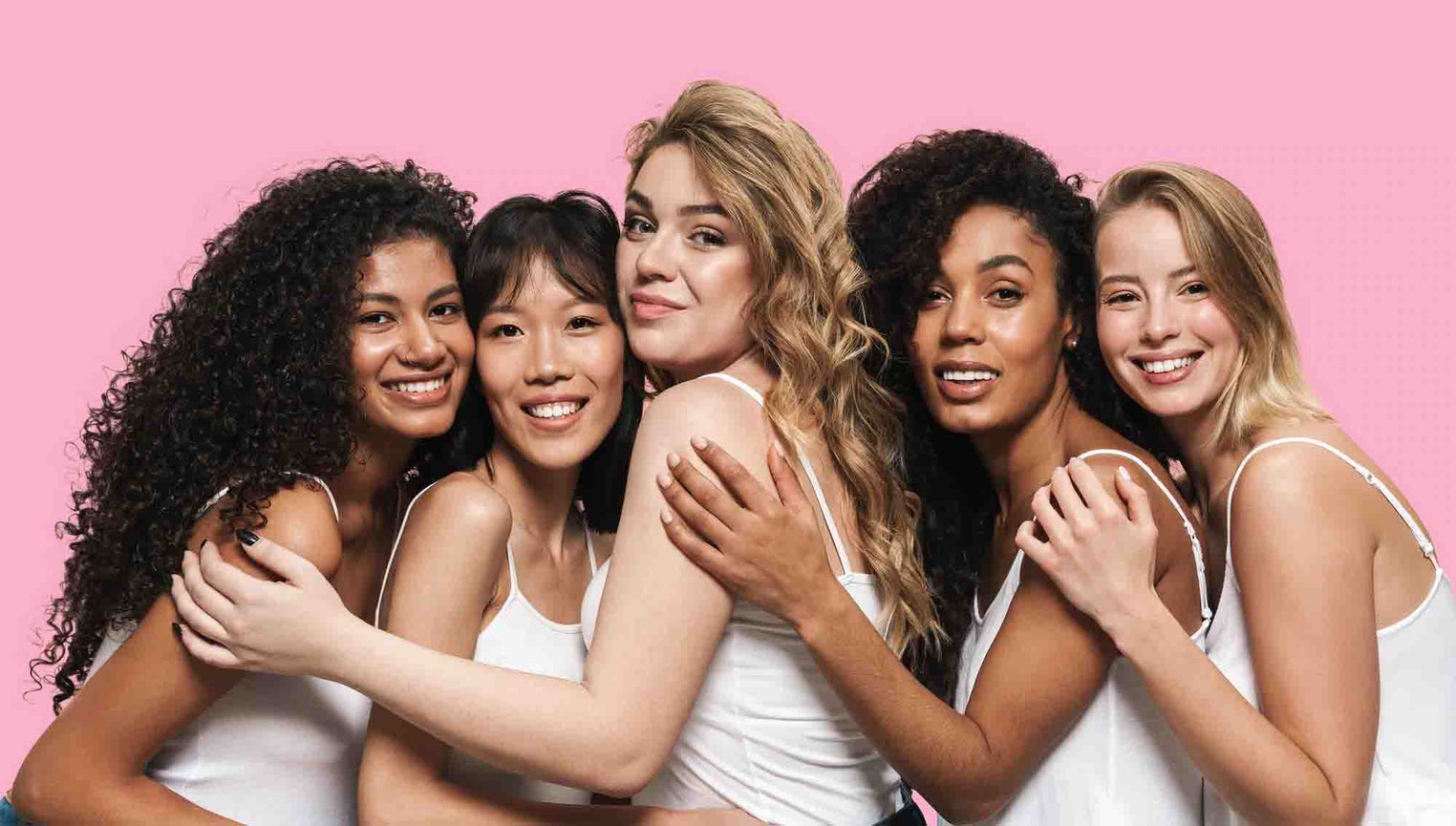 Who Can Take Hair Growth Vitamins? (SPOILER: Grow and Thicken Hair, Thin Beard, and More!)
Have you ever wondered if hair growth vitamins are right for you? There are many reasons to take hair vitamins and chances are you fall into one (or more) of those categories. For instance, maybe you'd like to thicken your hair, grow out a short cut or bangs, or you have a thin beard you'd like to see thicken up. Read on and see if hair growth vitamins are right for you. 
Reasons to Take Hair Growth Vitamins
There are many reasons to take hair vitamins. Here are the most common issues people have that lead them to a supplement for hair:
Thinning hair or naturally thin hair

Growing out a shorter cut or bangs

Maintaining hair thickness

Hormonal disruption that causes hair to thin or become brittle

Those with diabetes

Thin beard

Growing hair out men

Postpartum hair loss

Those suffering from chemotherapy or post-surgical hair loss

Alopecia

Covid hair loss

(yep, it's real!)
Your Hair Growth Cycle 
There are three phases of hair growth. The first is the anagen phase or the active phase of hair growth when cells are rapidly dividing and forming new hair, pushing out strands that have reached the end of the life cycle. The second is the catagen phase, a shorter, transitional stage that lasts about two weeks when hair growth halts. And third is the telogen phase, a resting stage of about 100 days when strands are released and fall out. 
How much does your hair grow per month? According to the American Academy of Dermatology, hair grows about six inches per year or one-half inch each month.
So, what makes your hair become thinner or grow less quickly? Several factors, like many of those mentioned above, influence the thickness or rate of your hair growth. But sometimes, things like stress, diet, weight loss, or changes in medication can affect your hair growth cycle too.
Who Can Take Hair Growth Vitamins?
ST. TROPICA Tru Bloom Hair Growth Vitamins are 100% Drug free. Our natural formula contains no drugs or DHT blockers. Also Allergen free, including all eight allergens for nutritional supplements—wheat, soy, peanuts, dairy, tree nuts, crustaceans, fish, and eggs. 
Our hair vitamins are Cruelty free and Certified Vegan, so they fit into a variety of lifestyles. And, of course, they are highly effective for both women and men.
Who shouldn't take hair vitamins? 
Tru Bloom are designed for adults only. If you have a medical condition, are pregnant, nursing, or taking medications, please consult your doctor before using.