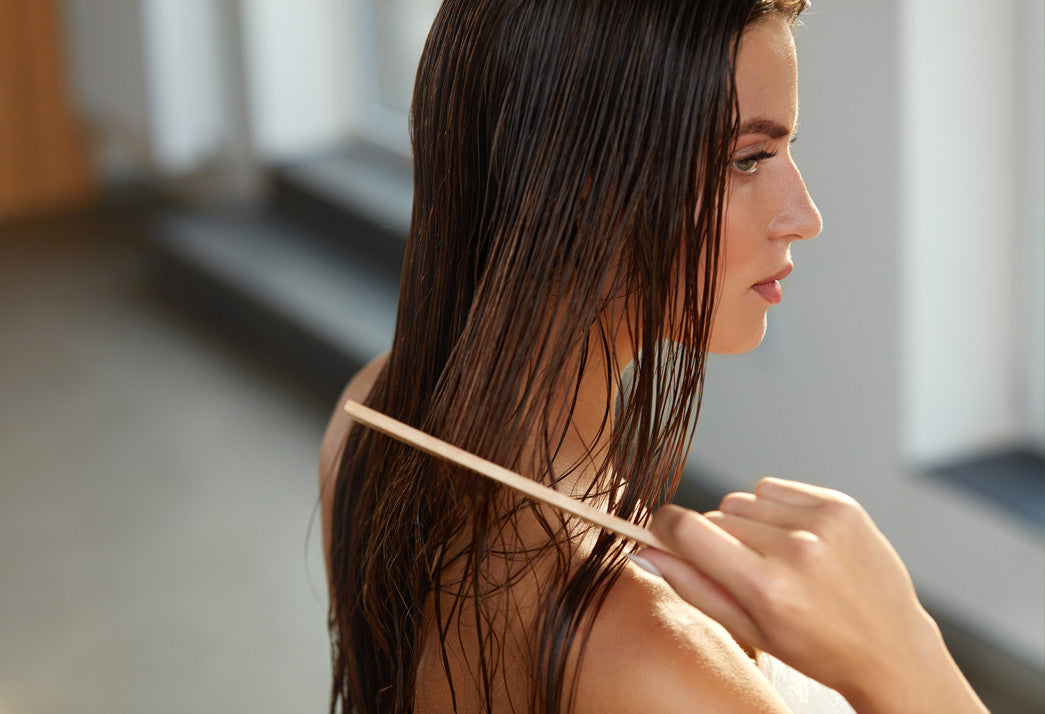 As the season changes from cold to crisp and dry, our beauty routine undergoes a transformation of its own. You definitely switch up your wardrobe. Makeup colors and skincare products often require a bit of modifying too. What about your hair care routine?
Yep, how you treat your hair needs to change along with the rest of your scene. No, we are not talking complete overhaul here. Just a few tiny tweaks to keep your mane gorgeous this new year.
You know that scarecrow look that begins to enter the picture mid-winter? Yeah, that! Don't wait until there's no turning back. Get your hair care situation in order while your mane is healthy and you won't have to deal with haystack head later.
5 Hair Care Tips That Offer Big Results
1. Use Gentle Shampoo and Conditioner:
If you aren't already using organic hair products, now's the time to start. Choose shampoos and conditioners made for your hair type to ensure compatibility. And always check ingredient listings to be sure products don't contain any harsh toxic ingredients, like sulfates, parabens, silicones, and artificial fragrance.
2. Shampoo Less:
With steamy pool time taking a backseat to breezy walks, your hair should be able to take a day (or two) off between washings. Even when using gentle nontoxic shampoo hair can become dry from over washing. Give it a break and let your natural hair oils do their thang.
3. Get a Trim: 
A change of season is always a good time for, well, a change. Thinking of a shorter hairstyle or bangs? Go for it! If not, a barely-there trim rids locks of split ends and fuzziness that can cause your mane to look dry.
4. Give It a Rest: 
All of those hair ties, bobby pins, and clips? Those are summertime essentials, right? Give your hair a rest and wear it down to avoid breakage as cold weather approaches. Try keeping up 'dos to no more than twice weekly. Bad hair day? Coil hair loosely and secure with chopsticks.
5. Moisture Surge: 
Hair loves moisture year 'round. Make a weekly (or twice weekly) habit of indulging in a healthy hair mask. Our coconut oil hair mask delivers a quenching dose of deep down moisture that makes hair behave, and staves off dryness and damage. Simply apply and relax while it does all the work. Perfect used prior to washing or as a nighttime treatment.
A few easy hair care switch-ups and your strands will stay healthy and beautiful straight through the season. You may not wear another pony or messy bun until this summer.