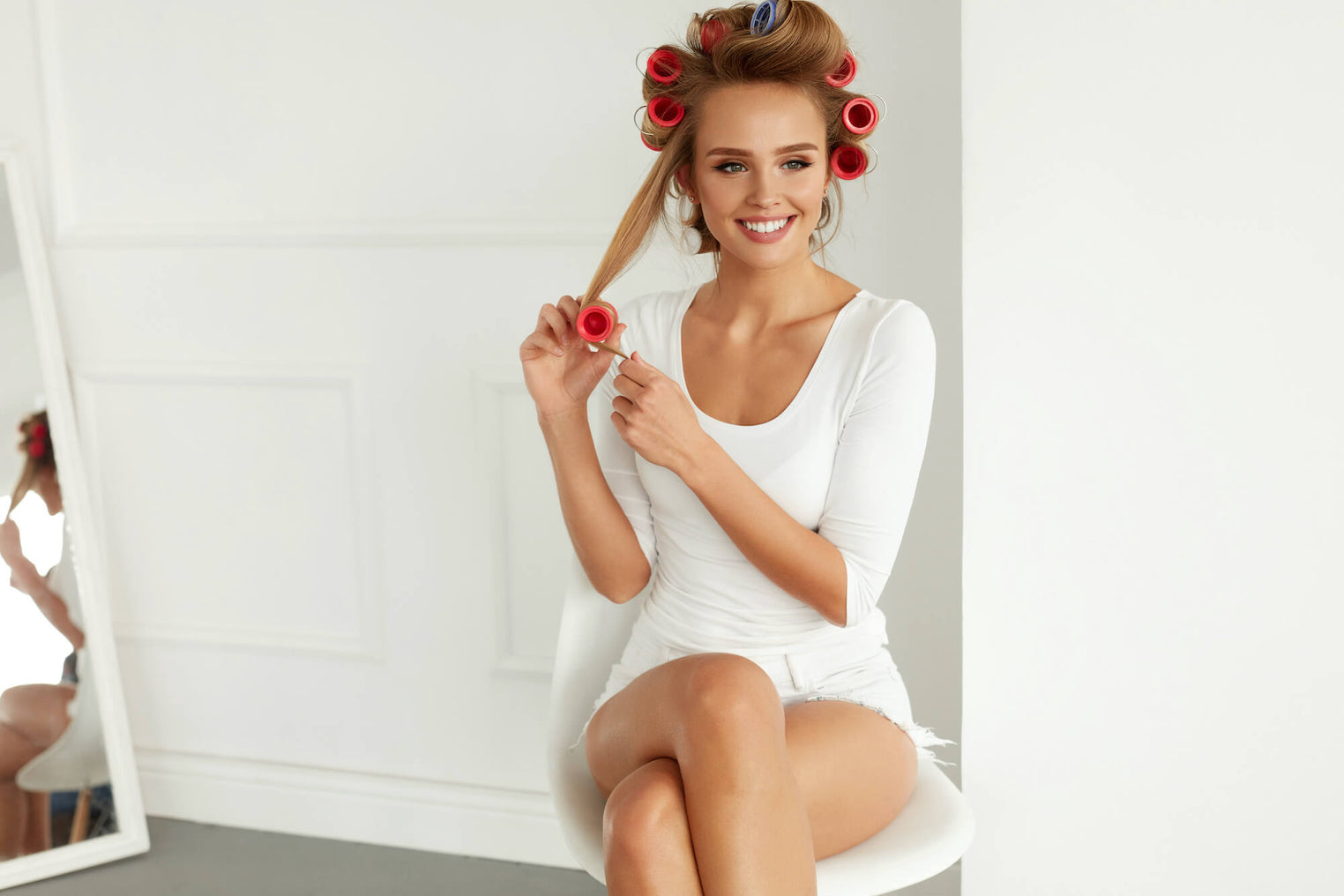 Hot Tips on How To Style Hair Without Heat 
Who doesn't love the super smooth look of a fabulous blowout? Or the glam look of perfectly defined waves? But heat styling takes a toll on the health and good looks of your hair. Read on for tips on how to style hair without heat that you'll love.
Why You Need To Know How To Style Hair Without Heat
If you are a regular user of a blow dryer or curling iron, you've probably noticed the damage they inflict on your hair. These styling tools can cause split ends, hair breakage, dry and brittle strands, and dullness. 
If you are having trouble getting that sleek, glossy look your heated styling tools once offered, it's time to troubleshoot. There are ways to style your mane without causing further damage and return your locks to their former glory. 
How To Curl Hair Without Heat
Those with a bit of natural curl often use a curling iron to tame curls and frizz. Give strands a break from heated styling and scrunch those curls and waves instead. Start by working a leave-in conditioner through hair, like ST. TROPICA Luscious Locks, for a smoother look. Next, scrunch sections of hair in hands, working through all hair several times, and allow to air dry for a natural look.
If you're looking for ways on how to style frizzy hair without heat, hair rollers are a great option. Again, using a leave-in conditioner is key in controlling frizz and creating a smooth appearance, while embracing your natural texture. Now twist sections of hair, secure in a bun, and allow to air dry. The twist method is one of the best overnight hairstyling methods and a cute hairstyle without heat for short hair. 
Another way to get waves and look cute at the same time is with the headband method. Start by working the leave-in conditioner through damp strands. Next, don your favorite fabric headband over hair, then twist sections of hair and tuck them into the back of the headband. This creates a cute up-do and, once hair is dry, you have beautiful waves.
One of the benefits of using a curling iron is that it's fast. Wondering how to curl short hair without heat in 5 minutes, or curl any length of hair fast? Overnight hairstyling methods, like the twist method, allow you to wake up to fresh waves and shave minutes off your morning routine.
How To Straighten Hair Without Heat
Straight strands are always in style. It may seem impossible to get silky smooth locks without using heat, but there are ways to get there while maintaining the health of your hair.
Dry hair doesn't look smooth or silky. Using a leave-in conditioner will provide that sleek smoothness you are after. Use ultra-large rollers for a voluminous, straight look. Another way to get straight strands is to brush or comb hair while it dries. 
Or try the wrap method. Brush sections of damp hair with a paddle brush and secure with bobby pins until dry. And when you absolutely need hair straight in a hurry, use the cool setting on your dryer. For second day hair, apply ST. TROPICA Aloha Babe Dry Shampoo for a boost of oil-absorbing volume before blasting with cool air.
There are many approaches on how to style short hair without heat, straighten hair, or curl longer hair without the use of heated styling tools. And remember, well-conditioned, moisturized hair is easiest to style. So, don't forget to use ST. TROPICA Beach Goddess Hot Oil Hair Mask regularly!