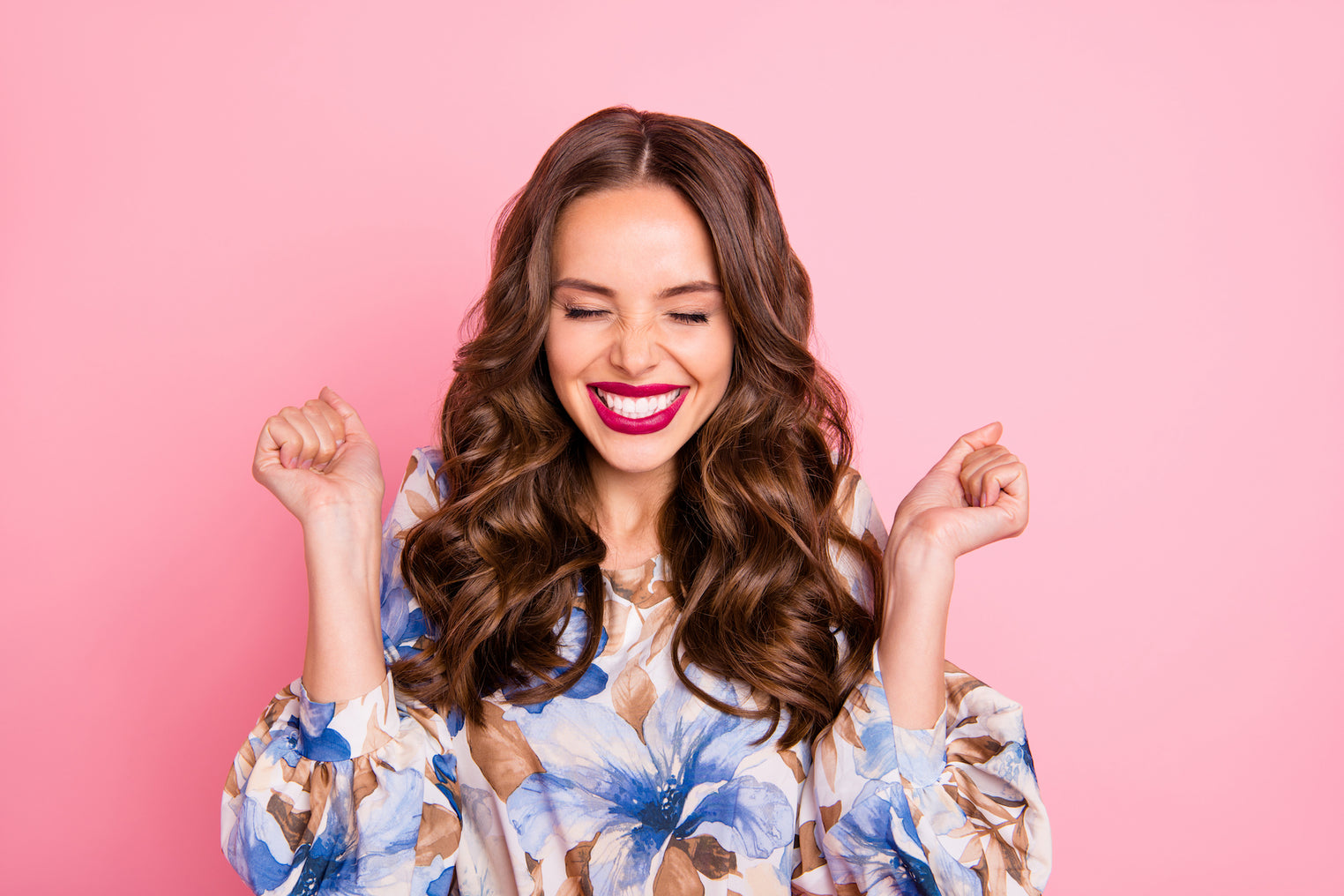 How To Grow Out Hair: Tips for Longer, Stronger Locks
Whether you are growing out bangs or a shorter style, or simply want longer locks, there are ways to boost hair growth. The most important first step when looking to grow your mane is starting with healthy hair. If you feel you are experiencing hair loss or breakage, have split ends, or your hair is super dry, target those issues first. But if your strands are in fighting shape, let's find out how to grow out hair that looks and feels strong and healthy.
How to Grow Out Hair, Shorter Styles, and Bangs 
Focus on Your Scalp: Yes, your scalp needs to be healthy before you can expect your hair to behave. And this goes for growing your hair out too. Give your scalp ample moisture and nutrients with a regular scalp treatment. How often is best when growing your mane? Shoot for using a Superfood Formula hair treatment, like ST. TROPICA Beach Goddess, one to two times every week.
Stock Up On Hair Vitamins: Getting beautiful hair nutrients on the inside is also how to grow your hair out faster. Our Tru Bloom Hair Growth Vitamins devotees show amazing results with visible hair growth and thickness after only 60 days. The secret is in our one-of-a-kind formula comprised of the highest quality, most effective natural ingredients. Take a look at our customer love.
Get Through the Awkward Phase: When growing out a short style or fringe, there will be a phase that makes you want to throw in the towel. Before you forgo your long hair dreams, take heart. An easy way to get past that grow out phase is to stock up on fun hair accessories. When your bob reaches that point where it is just hitting the tops of your shoulders, breaking up strands and making your 'do look more hot mess than gorgeous tress, pull locks back in a pretty scrunchy. Try a headband when growing cropped hair to chin length. As for the hair project no one loves…how to grow out bangs? Once your fringe reaches past your brows, try moving to curtain bangs (a hot look this year!) or clip them out of your eyes by pulling them to the side and securing with a gorgeous hair clip.
Don't Skip the Salon: It can be tempting to skip hair appointments when trying to grow out hair. But a regular trim will keep ends healthy, avoiding the need to take off inches when ends get damaged. Even the tiniest trim works. 
Embrace Air Drying: It's way easy to air dry long hair by either creating finger waves or twisting up to dry. Shorter hair? Not so much. But giving hair a break from heated styling whenever you can will keep it in better condition, which means you'll reach your hair goals sooner.
Comb, Don't Brush: This is one long hair trick that you need to utilize, pronto! When hair is wet or dry, pick through it gently with a comb rather than a brush, starting at the ends and working your way up to the roots to loosen tangles and smooth strands. Spritzing locks with Luscious Locks Leave-In conditioner will help with snag-free combing too.
When considering how to grow out hair, stock up on the right products, use our hair growth tips, and practice patience. One day soon you'll enjoy a long, beautiful mane.