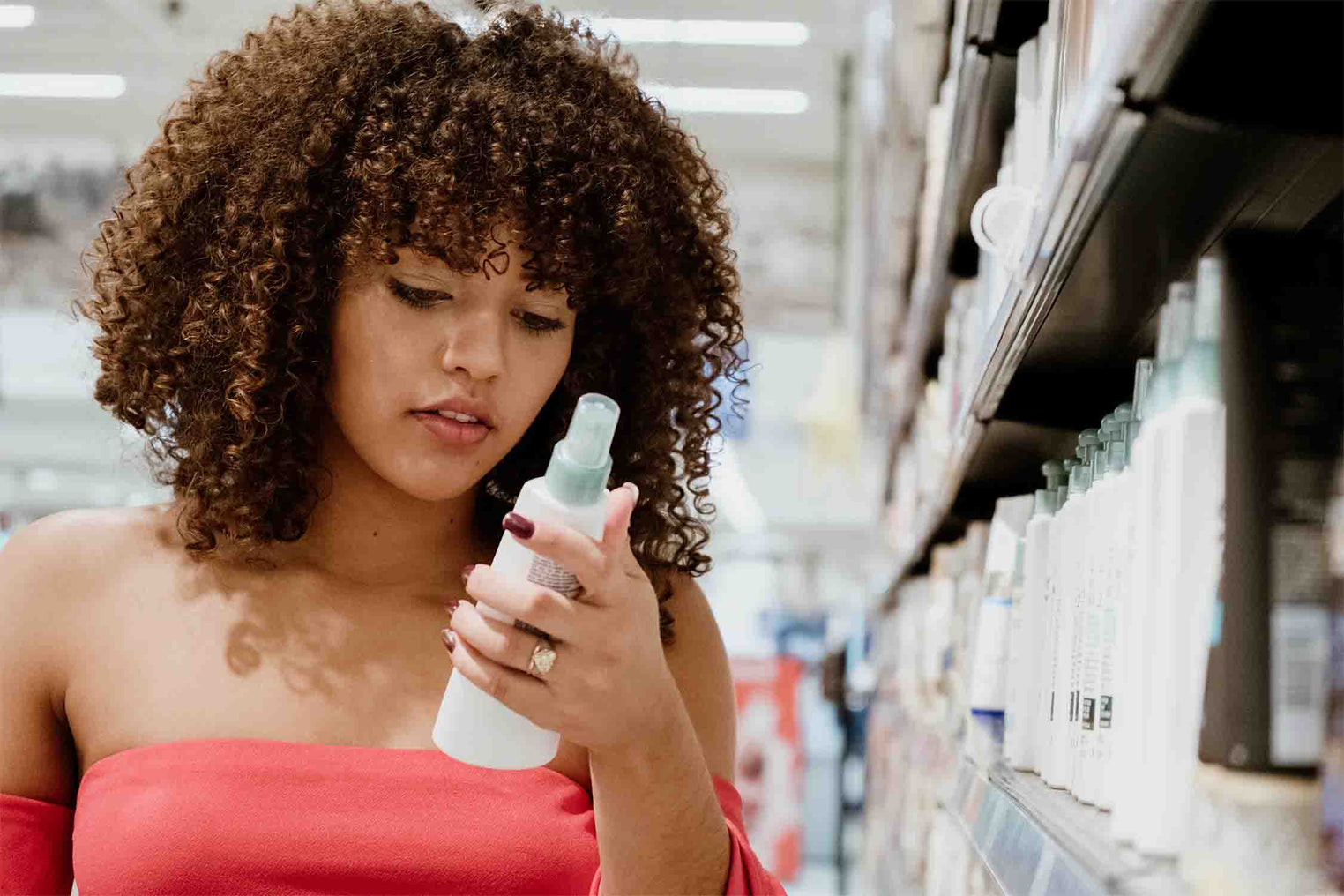 Why Using Phthalate Free Products Is So Important
You've probably heard the term "phthalates" tossed around when it comes to cosmetics. But what are these chemicals, how do you ID them on product labels, and why is it so important to use phthalate free products? We've covered why and how to steer clear of parabens in your hair care. Now, everything you need to know on the subject of phthalate free hair products, coming right up.
What are Phthalates, Anyway?
Phthalates are a group of manmade chemical compounds in plastics, solvents, and personal care products. Since we are talking hair care here, the two most commonly used types of phthalates in cosmetics are dibutyl phthalate (DBP) and diethyl phthalate (DEP). DBP can be found in most conventional nail polish and DEP is a widely used fragrance ingredient. Phthalates show up in most mainstream hair products, from shampoo and conditioner to styling products.
The problem with phthalates is that they come with some pretty significant health concerns. The Campaign for Safe Cosmetics reports that both DBP and DEP have links to endocrine disruption, which means they can potentially disrupt hormones in the human body, along with developmental and reproductive toxicity. And DBP has been shown to cause proliferation of breast tumor cells and may diminish the effectiveness of anti-estrogen treatments like tamoxifen.
What are Phthalate Free Products?
Products made completely with natural and organic ingredients and no synthetics will be beauty products without phthalates. But when looking at product ingredients listings, it's important to know that these pesky ingredients might not be easily identifiable on the label. 
This is due to a trade secret loophole that allows cosmetics manufacturers to omit phthalates on product ingredient listings if they are part of the brand's signature scent recipe. The best way to check and see what a product's scent is made of is to look for terms like "natural fragrance" or "essential oils" on the label, or for products labeled "phthalate free".
ST TROPICA Takes Phthalate Free Cosmetics to Another Level
There is no need to search ST. TROPICA labels for phthalates as you will never find them there or in any of our products. Our dedication to creating the highest quality natural and organic hair care you can find means that we never use synthetics in our formulas and all of our mouth-watering aromas come from natural ingredients. You will notice that we don't disclose each and every one of our fragrance ingredients on our product labels in order to protect our exclusive scents, but do note that all of our fragrances are plant derived. 
When you shop the stellar ST. TROPICA product line-up, you can trust that all of our products are entirely paraben free, cruelty free, vegan, drug-free, and made with natural ingredients and earth friendly and recyclable materials whenever possible. Virtually all of our products rank #1 on the Environmental Working Group (EWG) Skin Deep Database. We source our ingredients locally wherever possible, and each ingredient we use is cross checked for safety and tested for full efficacy. 
We believe in true transparency. Just take a look at any of our product ingredient listings and it's all there. Ingredients and formulas you can trust every time.