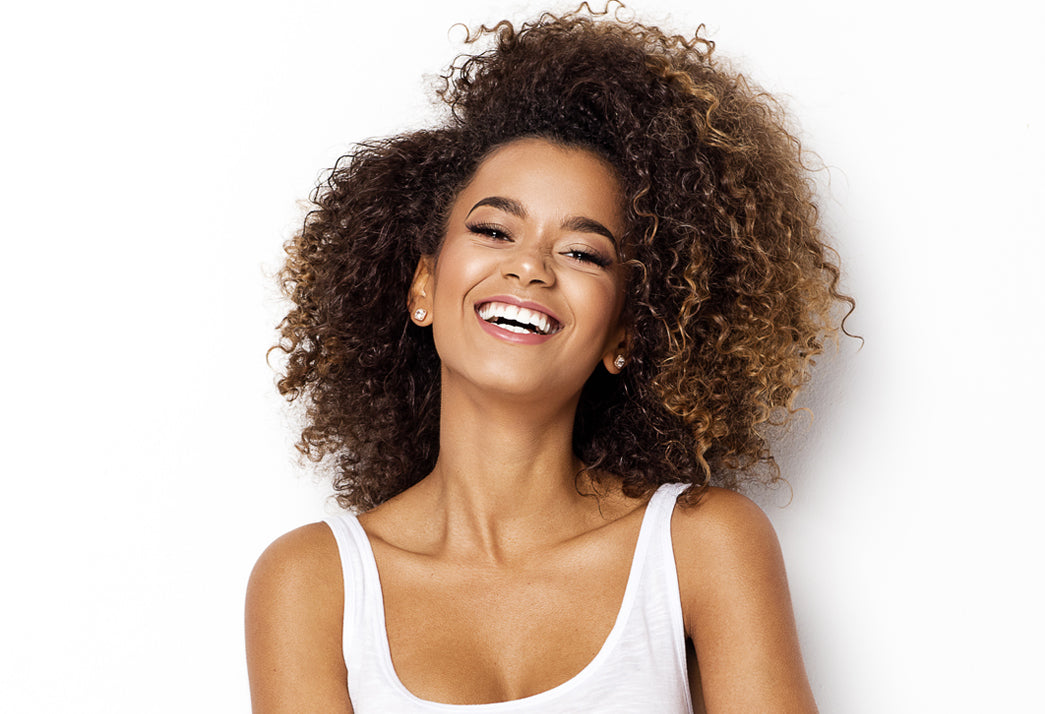 Maybe you leave the house without makeup. Sometimes even in your sweaty workout clothes or sweat pants. But go out in public without fixing your hair?
If the thought makes you cringe, it's time to invest in a little self love and learn how to embrace the strands you were given. We promise it will be a good thing.
How to Rock Your Natural Hair and Love It
Self Love and Your Natural 'Do
Why on earth should you bother wearing your hair natural? Believe it or not, it's not just about getting out the door faster (though that is a serious bonus!). Showing off your natural locks is also about loving what you've got and embracing your true self. And you know what? Self love has some pretty awesome benefits.
Criticizing ourselves leads to, over time, a feeling of defeatism and failure, and increases feelings of anxiety and depression. A healthy self love practice makes us feel empowered, and bolsters feelings of inner strength and mindfulness.
Not to say that letting natural hair fly is an instant fix, but it is an easy way to add a bit of self love into your life. This doesn't mean you have to wash and go, unless, of course, you want to. There are ways to manage all hair types that bring out the best of what you have with minimal adjustments and no heated styling tools.
How to Love Your Natural Hair Type
Ok, so loving yourself is healthy and feels good. But let's get real … how are you supposed to embrace a head full of unruly curls, super limp strands, or the most stubborn frizz?
First things first, know your true hair type. You know how you buy skincare for your skin type? Well, same goes for your locks. If you aren't using the right products for your own hair, your 'do will not behave.
Once you have the products suited to the real you, it's time to learn how to use them for maximum benefits. Those with baby fine strands that tend to show grease will want to wash more often than someone with dry or frizzy hair. A volumizing mousse or hair thickening spray will work wonders on limp locks, while a shine serum is best suited to wavy or curly hair. Tailor make your product routine to suit your hair.
Styling Curly Hair:
Beware the brush. Brushing out curls often results in one giant fuzz ball. Try using a wide-toothed comb instead, or even finger combing for super natural looking curls. Curly hair that tends to be dry does well with a leave-in conditioner or a bit of coconut oil worked through to ends for manageability. Use a styling gel for more structured curls, or a hair oil for smooth, shiny curls with a more natural texture.
Styling Wavy Hair:
Wavy hair can be one of the trickiest to style naturally. Not quite curly, not quite straight, and sometimes a combo of the two, it often has a mind of its own. The first step in styling wavy hair without the use of a blow dryer, curling iron, or flat iron, is to decide which direction you want to go.
To enhance waves, run a blob of mousse through strands and scrunch with fingers. This is best done on hair that is right in between soaking wet and half dry. Hair that is too wet won't scrunch and hair that is too dry is already past the point of good scrunching. Yes, wavy hair is fickle. To set waves, scrunch periodically until hair is completely dry.
To smooth out waves, apply a smoothing serum to hair, then gather hair at the nape of the neck and twist loosely, and secure at the back of head with bobby pins or a large clip. Allow hair to become almost dry, but not completely, and take hair down. Gently finger comb and allow to dry.
Styling Straight Hair:
Oh, those lucky girls with naturally straight hair. Most of them would probably tell you they battle limp, lifeless looking locks. The key to making straight hair look more voluminous is to concentrate on the crown of the head. Adding too much product to ends of hair will give a weighed down and greasy look. Instead, work a volumizing spray (on damp hair) or dry shampoo (on dry hair) into the roots.
One thing that is universal … all hair types look best when hair is healthy. And the one ingredient that is suited to all hair types? Coconut oil!
That's right, Coconut oil penetrates to the hair shaft, making hair feel smooth, healthy, and resilient. Infuse hair with the goodness of Organic Virgin Coconut Oil by masking at least once weekly, more for dry, frizzy, or coarse hair, for a coif that is luxuriously manageable, beautiful, and low maintenance.
As you work on building a healthy self love routine, why not start at the top? Learn to love your natural hair. Not only will it save you time and prevent hair damage, but you'll reap the benefits of loving yourself more too.
Recommended Products: