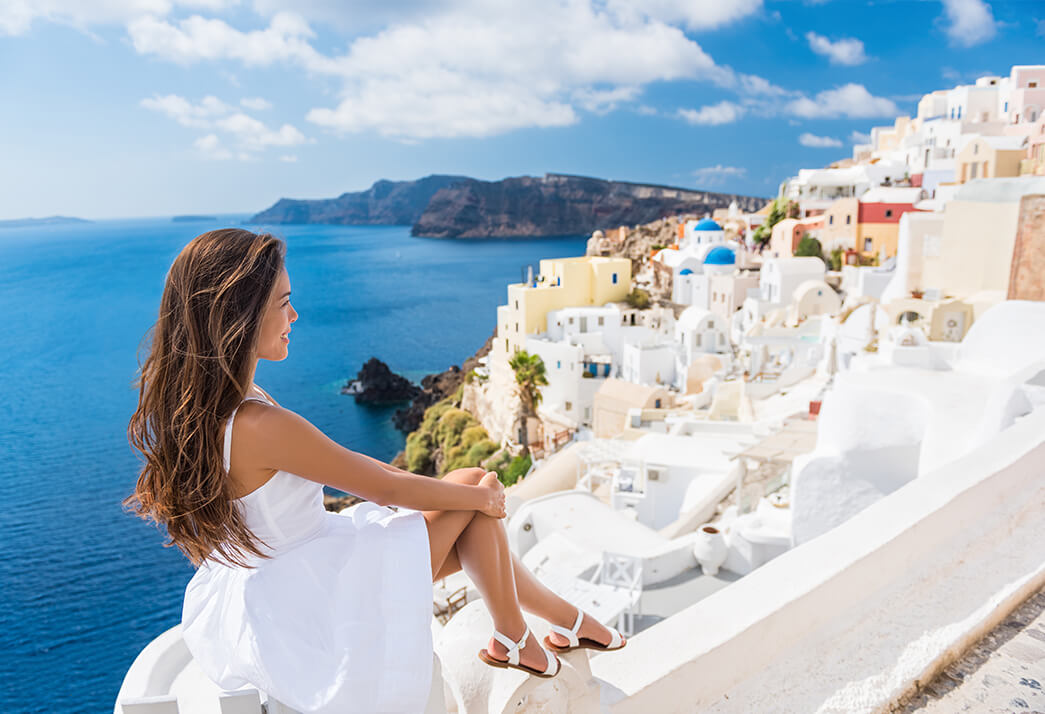 You thought the dry hair woes of winter were (temporarily, at least) a thing of the past. Now you are dealing with frizziness and lackluster locks. What you need are summer beauty tips to rescue your hair from seasonal damage.
Summer is a time to take life at a slower pace, have more fun, and spend time outdoors. You can have your fun in the sun and protect your hair from damage at the same time. You take precautions with your skin to avoid dryness, discoloration, and unwanted signs of damage. The same can be done for your locks.
6 Summer Beauty Tips You Need to Know for Healthy Hair
1. Sun protection:
We protect our skin from the harmful effects of too much summer sun. But did you know it is important to guard hair from UV damage too? UVB rays sap strands of protein. Namely, keratin. This leads to dry, dull, frizzy hair.
Coconut oil has a natural SPF of approximately 8. Regular use of our organic coconut oil hair mask keeps your mane healthy and more resilient. For a special treat that also wards off sun damage, apply the mask and pin hair up prior to spending time under the sun.
2. Humidity damage control:
Your skin may love the humidity summer brings with it, but it can wreak havoc on your hairstyle. Ramped up humidity may mean your coif has either become a frizzy cloud or gone completely limp, despite your best efforts.
Keeping strands properly moisturized will help to battle the effects of high humidity, keeping hair smooth and manageable. Use a moisturizing natural conditioner that is free from silicones and enlist the help of our hair mask on a weekly basis.
3. Shampoo less often:
A contributing factor to dry, frizzy hair in summer months is often due to increased washing. We know, you spend time in the sun, salt water, and chlorine, and want to wash that stuff right out of your hair. But more frequent shampooing dries out locks and makes them look less shiny, bouncy, and healthy.
Choose a shampoo that is sulfate-free for a gentler cleanse and skip washing whenever possible. If your hair tends to get oilier in summer heat, try using a dry shampoo to soak up excess oil.
4. Eat for lush locks:
Summertime is all about eating fresh, healthy foods. Hit your local farmer's market or road side stand, and stock up on the season's best fruits and veg. Wondering what to eat to keep your hair looking its best? Check out our list of foods for a healthy mane and add them to your shopping list.
5. Don't bring the heat:
As you know, overdoing the blow drying or straightening can make hair look rough, frizzy, and less-than-healthy. Stow your heated styling tools for the summer. Let your hair air dry or try a sweet summer up 'do. Not only will this stave off damage, but saves you time too.
6. Fight free radicals:
Yes, UV damage causes free radical formation, and it's difficult to avoid the sun completely during summer. And who would want to?! Antioxidants combat free radical damage and help to ward off premature aging, disease, and other health issues. A great way to get some antioxidant protection? Green tea. Make this your seasonal drink of choice. Use it on your hair too with our green tea-infused hair mask.