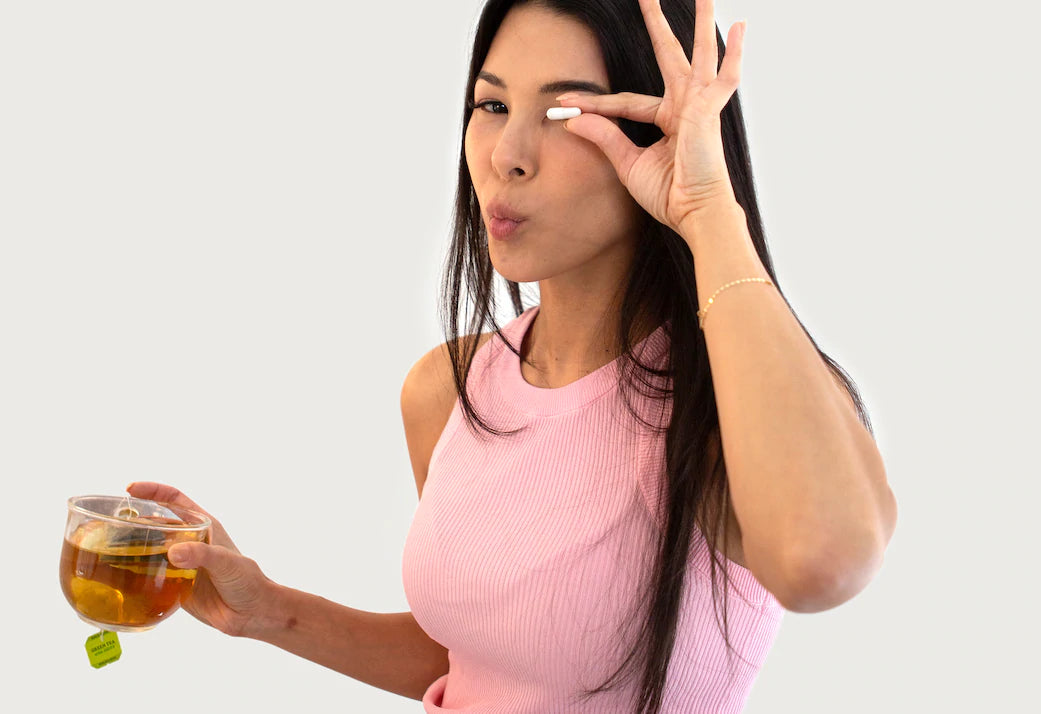 Because you truly don't want your hair to be as crispy as an autumn afternoon. Wondering how to keep your strands looking smooth, glossy, and gorgeous throughout the season? Check out our cool tips on foolproofing your fall hair care routine.
6 Foolproof Tips to Add to Your Fall Hair Care Routine
It's All You
OK, in this case, it's all your hair. In other words, using products that work for your specific hair type will keep your mane happiest. Much like how you choose your skincare, selecting shampoo and conditioner for your hair type leads to the best results. Dry, normal, oily, thick, curly, thin, fine, and the list goes on. 
Know Your Issues
This sounds a lot deeper than it actually is. When we say issues, we mean the condition your hair is in right now. While you may have normal hair type, some people experience extra dryness when summer transitions to autumn. And it's okay to add in a moisturizing product or two, even if you typically don't think of your hair as dry. You know how you use more hand cream and lip balm when the weather gets dry and chilly? Think of ST. TROPICA Beach Goddess Hot Oil Hair Mask as lip balm for your hair. Feels good, looks amazing.
Add Some Oomph
The dryness that comes with the change of season can cause your locks to fall flat. There's no harm in enlisting some outside help. A few spritzes of ST. TROPICA Aloha Babe Dry Shampoo will get your strands perked up in all the right places. 
Cut Back on Heated Styling
You can bundle up in your coziest sweaters and fluffy blankets, but when it comes to heated styling, it's best to take a minimalist approach. This goes for all seasons. If the thought of skipping your morning flatiron sesh has you feeling all kinds of anxious, stay calm. Give yourself a good blowout (or get a professional job) and sleep with hair loosely pulled back in a crease-proof elastic or scrunchie. This will keep your 'do smooth and sleek for an extra day or two. Extra points for getting out the door earlier, too.
Keep Must-Haves on Standby
Flyaways are a regular part of the fall scene. But they don't have to be. Stock up on ST. TROPICA Luscious Locks Leave-In – we're talking one in the bathroom, one in your bag, one at work… – and use it throughout the day to combat static and dry strands. Smells delicious too!
Supplement Game Strong
One last step in your hair care routine for fall that will take your hair to the next level. And that's getting the right vitamins for your healthiest-looking hair. Better yet, our DUO Dream Team combines our Tru Bloom Hair Growth Vitamins + Signature Beach Goddess Hot Oil Hair Mask.