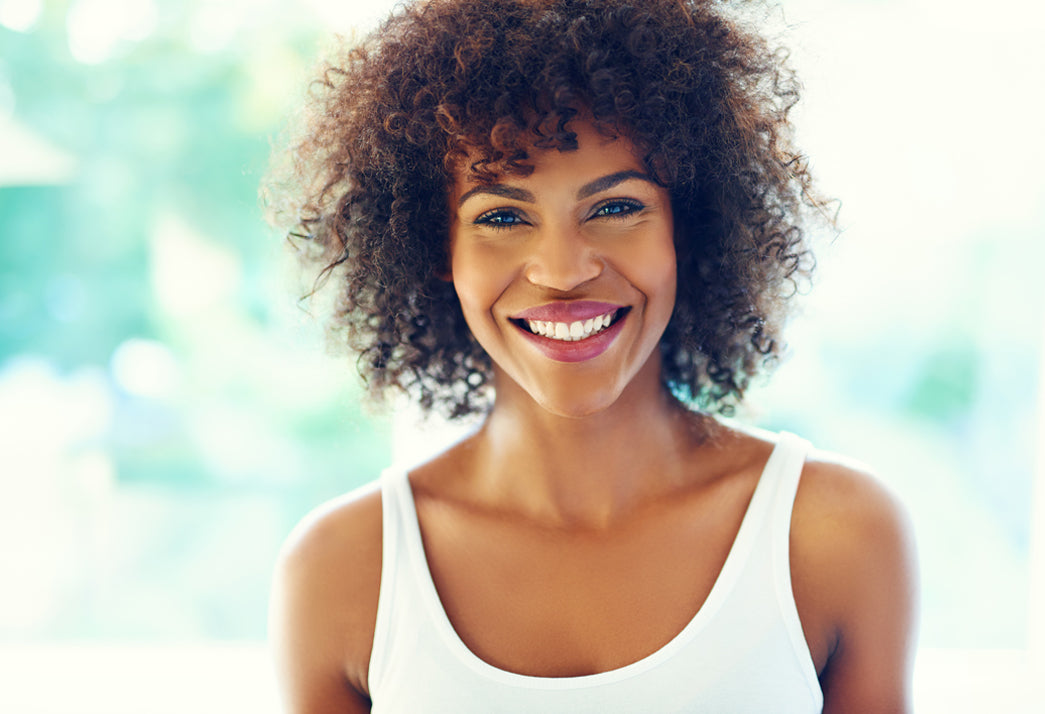 Honey, caramel, cinnamon, pumpkin spice … sounds yummy, right? Sure, these are all flavors of fall foods. But we are talking hair color here and, believe it or not, these are also hot hair color trends for fall. 
With temps cooling down, leaves starting to turn, and a PSL in your drink holder, it may be time to think about switching up your hair for the season. Fall is the perfect time to try out bangs, maybe a few layers, and a seasonal hair color. 
Those beautifully bleached strands of summer can create a washed-out effect in cooler months. Spice up your look with the hottest hues of the season. Just be sure it doesn't do damage to your precious strands.
5 Healthy Hair Color Tips for Fall
Autumnal shades of hair color give a rich, healthy look to hair. But coloring hair that is already damaged or not caring for colored hair properly can leave hair looking less than vibrant. Here are ways to keep your coif looking its best while getting the color of your fall season dreams.
1. Start with healthy hair: 
Forget those synthetic hair masks designed for use pre-color. They may make hair feel silky and smooth, but that's the silicones talking. Once they are washed away, hair is left more dried out than before. Coconut oil is best at penetrating the hair follicle, delivering natural moisture deep down. Use St. Tropica Coconut Oil Hair Mask two to three days prior to coloring to protect against damage and prepare hair for best results.
2. Choose the right shade for you: 
Not every hair color works with every skin tone. Choose a shade that works well with your complexion and doesn't wash you out or highlight redness. And yes, there is more to it than simply dark, medium, light, or fair. The undertone of your skin stays the same no matter which category your skin tone falls under. If you are experiencing paleness, have tanned skin, or are dealing with hyperpigmentation, your undertone will not change.
There are three undertones:
Warm — yellow, peach, or gold tones
Cool — blue and pink tones
Neutral — a mix of warm and cool, or greenish tones
When in doubt, there are a few ways to determine your undertone. Take a look at the veins on the inside of your wrist. On cool undertones, veins appear bluish-purple, greenish veins mean warm, and veins on neutral undertones often look bluish-green. You can also hold a white towel up to your face (sans makeup). A bluish tint is cool, greenish is neutral, and yellowish is warm.
The easiest way is to take a look at what type of jewelry you feel looks best on you. Gold looks best on warm undertones, silver matches cool, and a mix of gold and silver looks great on neutral.
Now that you know your skin tone and undertone, it's time to see which hair colors will look best on you! For warm undertones, try cooler colors, like mocha and chestnut. Cool undertones get warmed up with honey and caramel. Neutral undertones can totally pull off the reddish hair colors, like auburn, amber, and copper.
3. Start with lowlights:
If going with a completely new hair color sounds intimidating, why not start with a few lowlights? Lowlights, or adding in strategically placed darker hues, gives an overall look of deeper hair color without being drastic. This type of color is also easier to maintain. Ask your colorist to incorporate some lowlights in complementary hues.
4. Try out the latest fall hues: 
Choose a color you will love for the season. When considering hair colors for fall, think of the clothes you love this season. Everything from cinnamon and nutmeg, to cream soda, and even mauve are on trend this time of year.
5. Hair color care: 
Once you have your head of newly colored hair, it's time to make your hue last. Use a sulfate-free shampoo to avoid drying hair out and preserve color. Refrain from washing your hair too often. Try an up 'do on second or third day hair. And continue to use our hair mask weekly to maintain proper moisture and protect strands from damage.