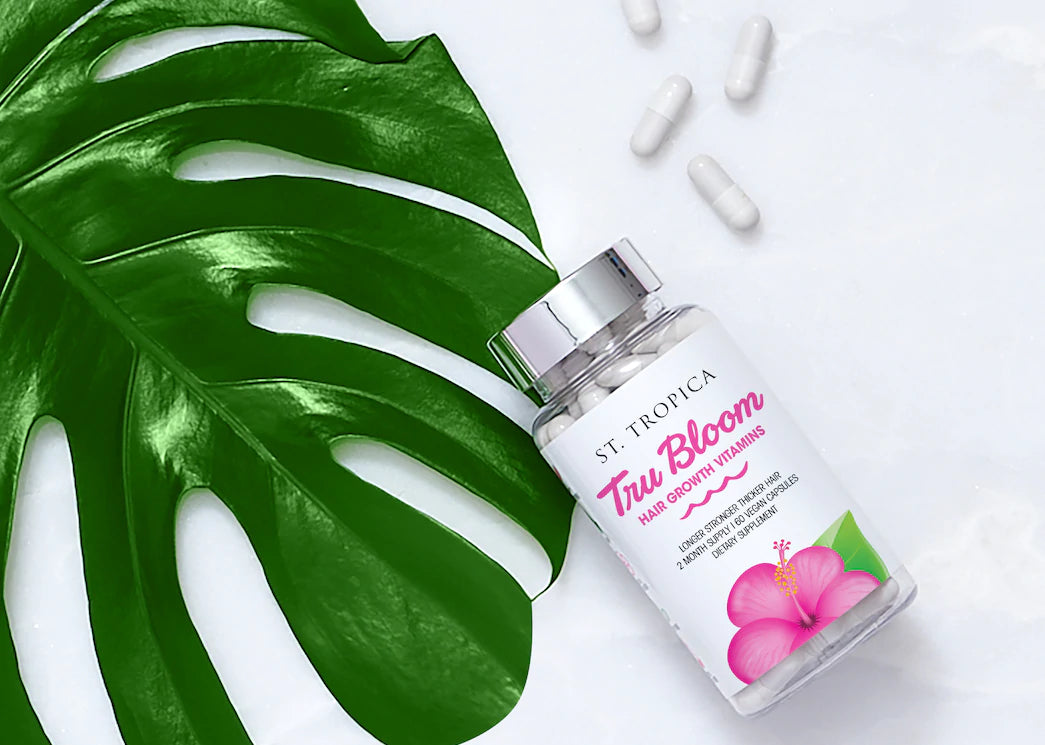 When Is the Best Time To Take Hair Vitamins?
You asked. We answer! 
When is the best time to take hair vitamins? The long and short of when to take hair vitamins and how to get the biggest benefits, headed your way.
When To Take Hair Vitamins
In terms of the big picture, anytime is the best time to take hair vitamins. Whether you are struggling with hair loss, have naturally thin hair, or simply want to add some oomph to your current locks situation, taking a hair vitamin has big advantages. 
Hair vitamins offer the look of improved hair growth and thickness. That's why we take them, after all. But they also add the feeling of strength to weakened strands, which improves the overall appearance of your hair.
The key is in choosing the perfect formula. As with most cosmetic products, not all hair vitamins are created equally. Some are made with cheap and ineffective filler ingredients, added sugars, and artificial colorants. None of which do you or your hair any good.
To get the biggest benefit from your hair growth vitamins, choose one made with natural ingredients specifically chosen to enhance the look and feel of your hair. We formulate ST. TROPICA Tru Bloom Hair Growth Vitamins with hand-selected Hair Superfoods that help to improve the rate of hair growth, hair texture, strength, and shine. 
And these little beauties don't stop at your strands. A healthy scalp is essential for healthy hair. That's why Tru Bloom also targets the hair follicle, nourishing the roots of strands to promote new hair growth naturally.
The Best Time To Take Hair Vitamins
Now, let's get to the details of how to take your hair vitamins. While there's no time of day that works best, the most important component in making sure your vitamins perform optimally is to stick with a routine. Just one little Tru Bloom Hair Growth Vitamin every day is all you need for your most gorgeous, amazing, supermodel-worthy hair.  
Simply swallow one capsule with plenty of water or split open the capsule and add to your favorite beverage. Some suggestions: your morning smoothie or coffee, an afternoon matcha latte, or your hot cocoa at night.
That's it. Now go get your best hair day on!