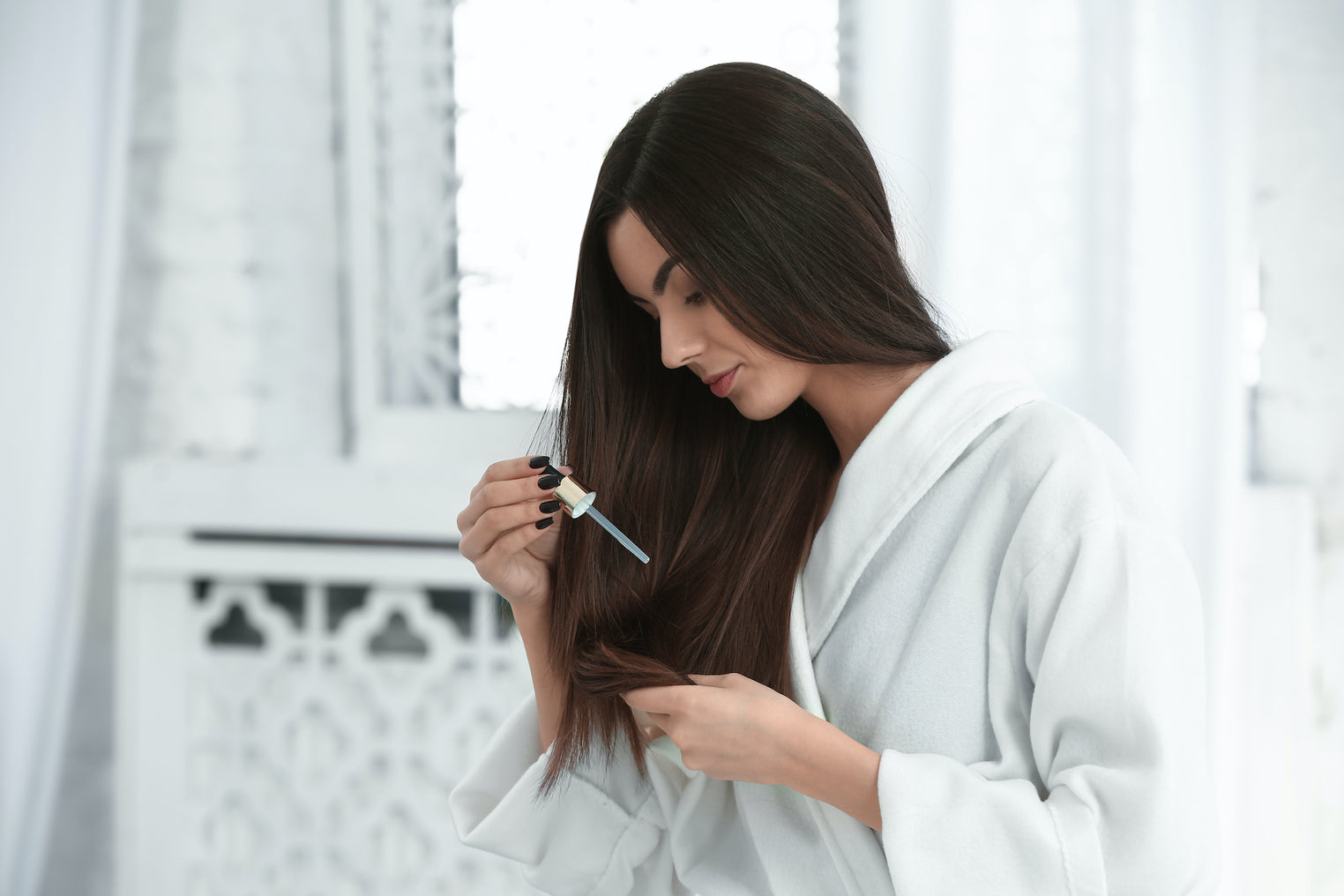 How To Get Rid of Dandruff Fast Naturally
Dandruff is one of the more frustrating hair care issues. It can be uncomfortable and unsightly. If you battle dandruff, you are most likely wondering how to get rid of dandruff fast.  
Before you go the route of harsh treatments and prescription medications, find out what may be causing your dandruff, and which home remedies for dandruff and itchy scalp work best.
What Causes Dandruff?
As with most beauty issues, the first step in addressing dandruff is to determine what's causing it in the first place. Here's where to start:
Dry Scalp: Yes, dry scalp and dandruff are two different things. While dry scalp is, as it sounds, dryness of the scalp, dandruff is often seen on oily scalps. While both conditions often see flaking and itching, dry scalp is when the skin gets irritated and flakes off, much like dry skin elsewhere on the body. Dandruff is usually a build-up of excess oil and skin cells that begin to shed, and that's when those flakes appear.
Seborrheic Dermatitis: This condition causes raised, scaly, red patches on the scalp. Flaking, itching, and greasiness are also often present with seborrheic dermatitis.
Allergy or Sensitivity: An allergic reaction or sensitivity to the chemicals in conventional hair care products can trigger a bout with dandruff. If your scalp burns, feels irritated, or is red or shows a rash, you could be sensitive to the products you are using.
Fungal Overgrowth: Malassezia is a fungus naturally occurring on the skin's surface. But when this fungus causes skin cells on the scalp to multiply more rapidly, it can cause dandruff.
How To Get Rid of Dandruff Fast
Once you've identified the possible trigger for your dandruff, you can make certain lifestyle changes that may improve your condition. Still, you want the flaking and itching gone now. Here's how to get rid of dandruff fast with natural solutions:
1. Use a Dry Shampoo with Gentle Ingredients
Before you've gotten to the root cause of your dandruff and made the necessary changes, let's talk getting you flake-free, pronto! To soak up excess oil and quell the appearance of those little white flakes, try using a bit of dry shampoo. A dry shampoo made with gentle natural ingredients, like ST. TROPICA Aloha Babe, will absorb greasiness without causing feelings of irritation to the scalp.
2. Use Gentle Hair Products
If you feel you have a sensitivity to the hair care products you are using, try switching them up for natural alternatives. A shampoo made with aloe vera for dandruff can relieve feelings of irritation. A natural pre-shampoo treatment made with lemon for dandruff is another option. Lemon clarifies the skin, but be cautious when using lemon on color-treated hair.
3. Keep Your Scalp & Hair Moisturized
Next up, make sure your scalp and hair are properly moisturized. This may seem like a no-brainer if you are dealing with dry scalp. But here's why the right moisturizing ingredients are key to improving all types of dandruff.
Oily scalp and build-up can be caused by the scalp over-producing oils in an attempt to hydrate dry skin. Natural oils are also perfect for loosening built-up oils and dead skin cells and removing them from the surface of the scalp.
One of the best dandruff treatment natural oils to try for your dandruff is Coconut Oil. Not only does it provide essential moisture, it lends a cleansing feeling to skin. Coconut oil also delivers a cooling sensation that makes irritated skin feel soothed, perfect for all skin types. 
The Organic Coconut Oil we use in our products is Vegan, Gluten-Free, and Paleo-Friendly. So, it fits snugly into any lifestyle.
To ensure your scalp is properly moisturized and cleansed of build-up, use ST. TROPICA Beach Hot Oil Hair Mask weekly. Our mask will leave your scalp feeling comfortable and healthy, and you can kiss those nasty flakes buh-bye.