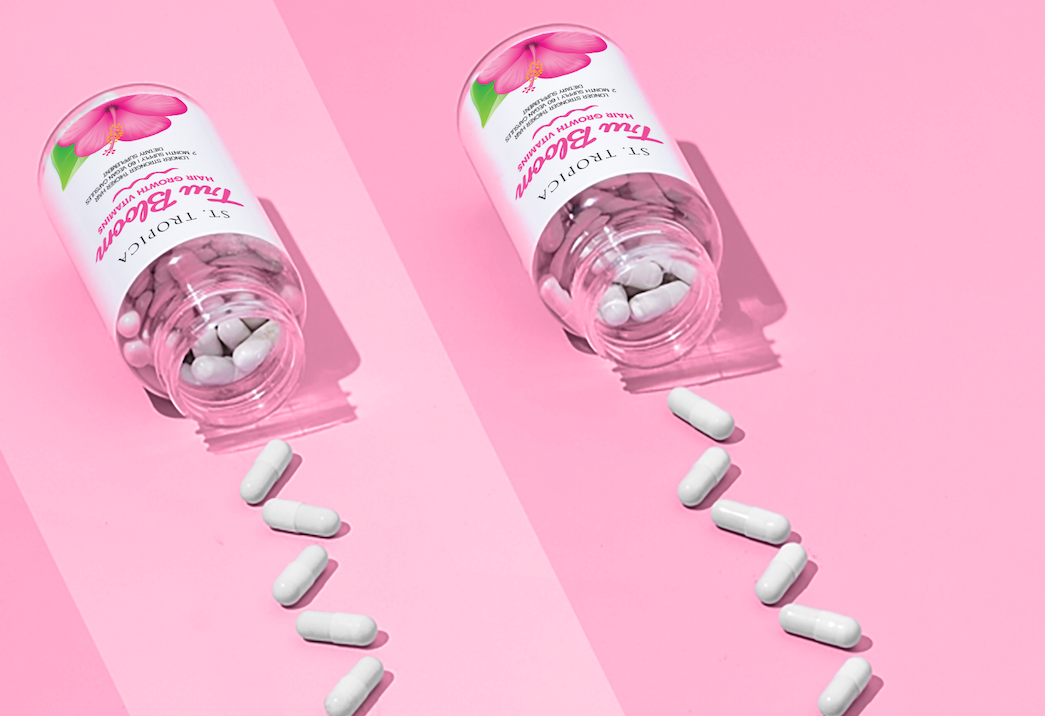 How Do Hair Vitamins Work? Everything You Need To Know
It seems hair vitamins are pretty much everywhere these days. You see them on social media, in beauty stores and drug stores. They're even in the supermarket. But how do hair vitamins work, are they worth taking, and which are best for you? We have the As to your hair vitamins Qs below.
What are Hair Vitamins?
Everyone can agree that thick, healthy looking locks are major hair goals. And that's where hair vitamins come in.
Certain hair ingredients are used in hair vitamins to create the look of long, thick, gorgeous hair. One of the main ingredients used in hair vitamins is Biotin. And that's for good reason.
Biotin is a B vitamin (vitamin B7) found in some foods, like eggs, mushrooms, avocados, and legumes. It keeps the metabolism, digestion, and cardiovascular system functioning properly, supports brain and adrenal function, and balances blood sugar. It also has amazing benefits for hair.
Sometimes referred to as "vitamin H" for its ability to improve the appearance of hair, Biotin keeps locks looking strong, youthful, and vibrant. It also increases the feeling of elasticity in strands, minimizing breakage and making hair look shiny and beautiful.
But here's something important to keep in mind when shopping for hair vitamins. Just because a product contains Biotin, it's not necessarily a quality product. Check the labels of hair vitamins and look for unnecessary fillers and sugar. Look for a products that contains high quality ingredients, preferably organic.
How Do Hair Vitamins Work?
The best vitamins for hair growth contain essential vitamins and minerals, plus Hair Superfoods. It's no accident that our formula combines the best bioactive natural ingredients to produce longer, stronger, thicker hair results. Every single ingredient in our exclusive formula has been hand-selected regardless of cost, and rigorously researched and evaluated for efficacy as well as safety. We've also made sure each ingredient has been checked against the Environmental Working Group's Skin Deep database (the authority for Clean Label) and cross-checked against WebMD for possible side effects.
The thing is, you don't need drugs for hair vitamins to work. Our formula is comprised solely of natural and organic ingredients to improve the look and feel of your hair in as little as 60 days. 
You can easily find hair vitamins with the traditional line-up of vitamins. But ours are totally different. How? Our proprietary blend of 7 Organic Hair Superfoods: Biotin, Amla, Acai Berry, Spinach, Hibiscus, Black Bean, and Bamboo.
So, the answer to the question…which hair vitamin is right for me? Look for the one that contains natural and organic ingredients, none of the junk, and comes backed with real life proven results. That's ST. TROPICA Tru Bloom Hair Growth Vitamins.