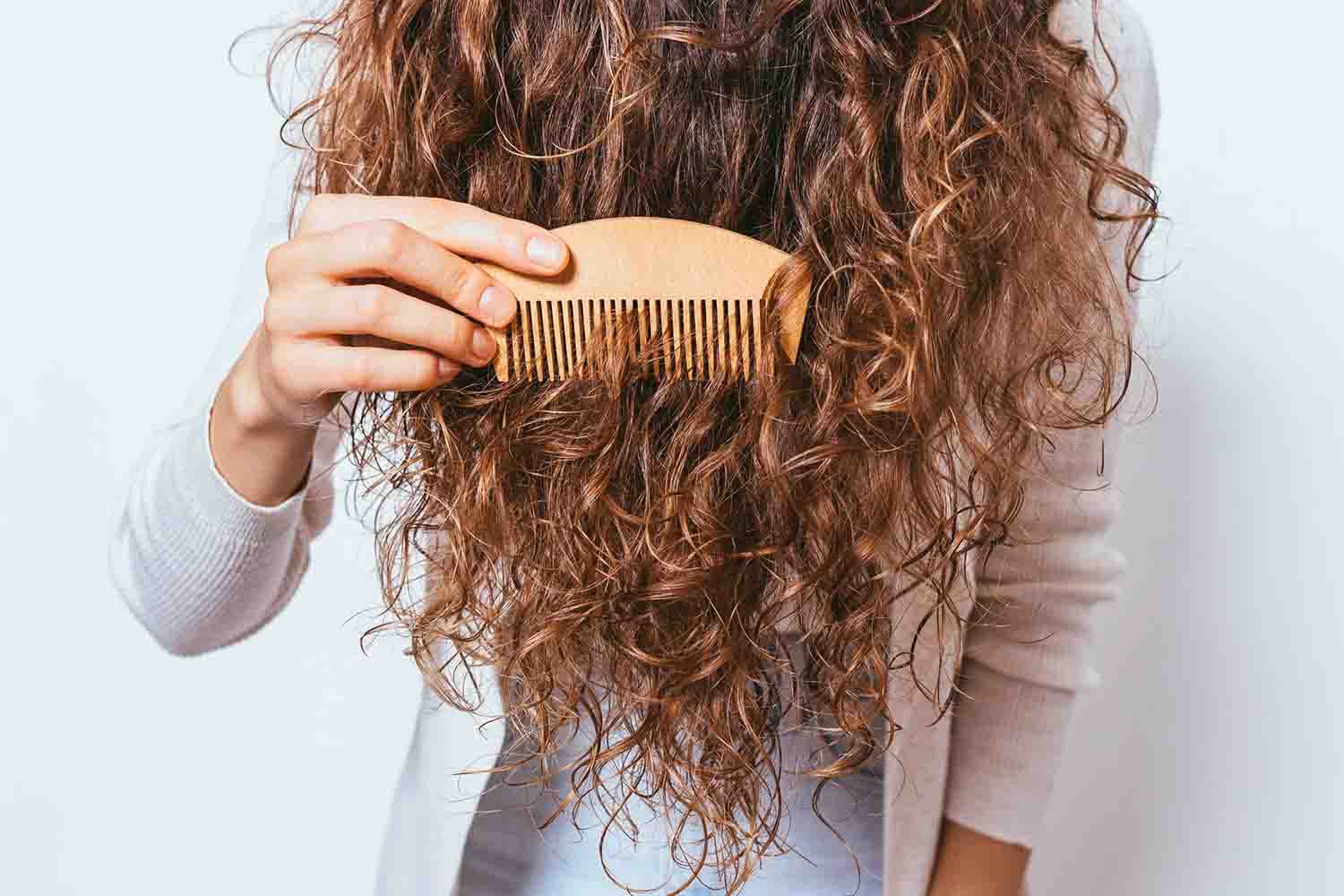 What's the Best Hair Brush for Your Hair?
Ever wonder what the best hair brush is for your hair? If your hair feels thinner than usual or you are seeing hair breakage, it could be due to the hair brush you're using. Use our handy guide to finding the best hair brush for you. (Bonus: we include eco friendly hair brush options, too!)
How to Choose the Best Hair Brush for Your Hair
When it comes to a hair brush, there are many options. But this essential hair tool is definitely not one size fits all. There are best hair brush choices for every hair type (coarse hair and fine hair require different types, for instance) and different style options. Think of it this way…you wouldn't use the same makeup brush to apply your foundation as you would to apply eyeshadow to your delicate lids, right? Same goes for choosing your hair brush. Now, on to the details!
Fine Hair
Go gently when brushing fine hair as it's more easily damaged. To prevent breakage, use a natural boar bristle brush to smooth strands and stimulate the scalp. These tend to be on the more expensive end of the hair brush spectrum. But it's worth it to protect your delicate strands. Also great for long hair.
Coarse Hair
The best choice for brushing coarse hair is a paddle brush with nylon bristles. Unlike the dense bristles of a boar bristle brush, these have fewer bristles, making it easier to get through coarse hair without causing static or frizz.
Curly Hair
While brushing dry curly hair can take you from defined curls to mushroom head in an instant, a detangling brush helps to navigate curls without causing frizz. The best brush for curly hair is one with long, sparse, flexible teeth that can even be used in the shower.
Straight Hair
The best hair straightening brush is a round brush with synthetic bristles that can withstand heat. Use while you blow dry for a smooth sleek look. As for brushing straight hair, go for a combo boar and nylon bristle brush' for a silky, smooth appearance.
Detangling Wet Hair
A flexible bristle brush allows you to detangle wet hair without pulling or snapping strands. Remember, wet hair is more easily damaged, so take care when brushing.
Eco Friendly
Adding to your eco hair care kit? Try a bamboo and natural boar bristle brush. Bamboo is an ideal material for a sustainable hair brush. If you are looking for the best eco friendly hair brush with sparser bristles, opt for a plastic free alternative made with bamboo bristles.