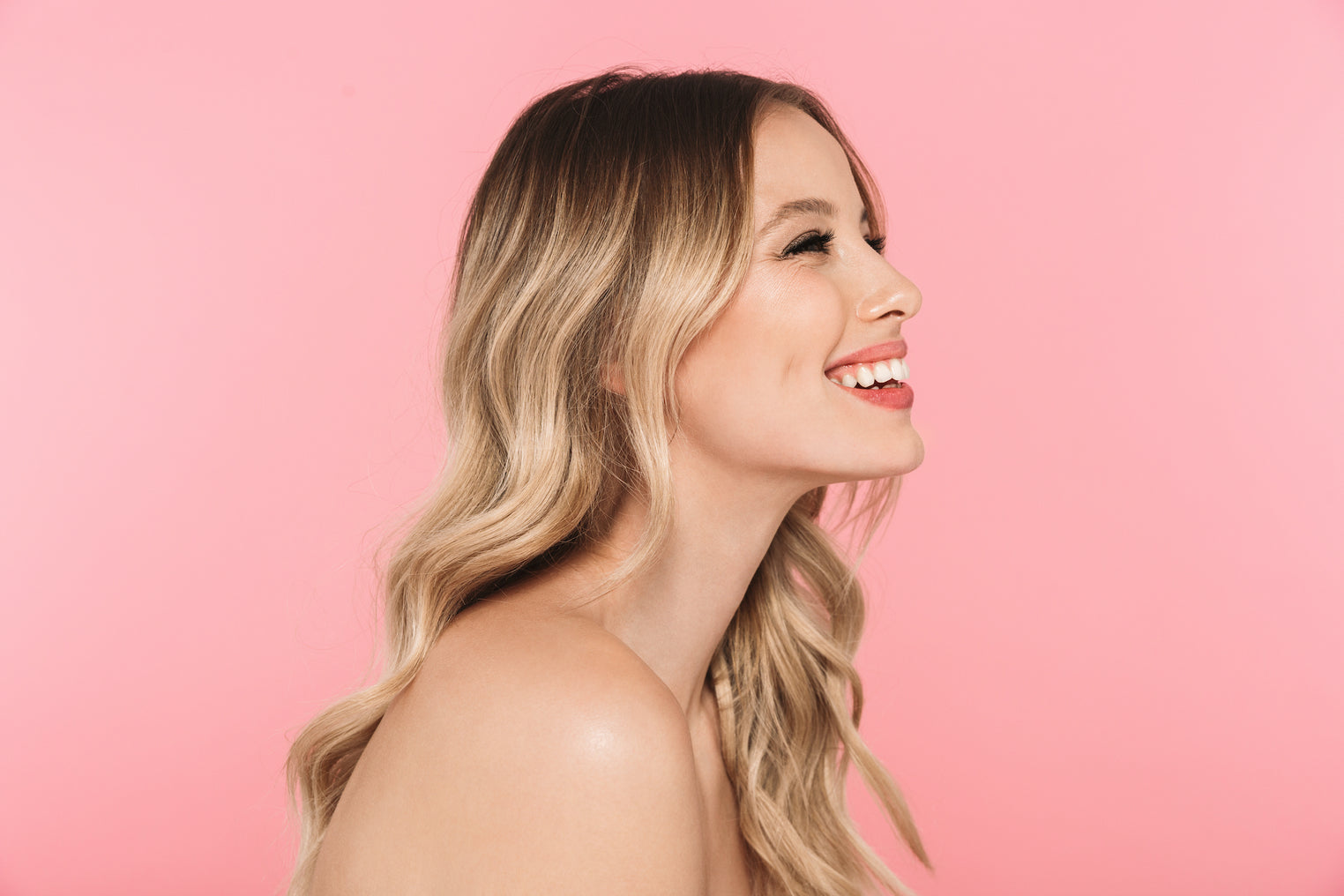 The Absolute Best Hair Products for Color Treated Hair
There are plenty of hair care products on beauty aisle shelves claiming to be safe for color-treated hair. But are they truly free from ingredients that can damage your color? Learning how to identify the best hair products for color treated hair and which ingredients to avoid will help you to maintain your color.
What Does "Safe for Color Treated Hair" Mean?
You might think that avoiding haircare products made with synthetic ingredients means they won't damage your color treated hair. But even some natural ingredients can fade or even strip color. Apple cider vinegar, for instance, is a popular ingredient on many natural beauty sites, said to clarify and cleanse hair and scalp, but using ACV on color treated hair is a bad idea. Same goes for baking soda and lemon juice.
Rather than shopping for products labeled "safe for color treated hair", buy those that contain ingredients that support your color. 
Best Hair Products for Color Treated Hair
So, what are the best hair products for color treated hair? Let's talk color preserving ingredients.
Clocking in at #1 on our list is Coconut Oil! Regularly bleaching your hair leads to dry, damaged strands. Making sure your hair stays moisturized is essential to combat the effects of hair dye and Coconut Oil is perfect for the job. A way better choice than mineral oil or other conventional hair conditioning ingredients, Coconut Oil penetrates the hair follicle and restores moisture to strands from the inside out. And not just any coconut oil will do. Be sure you are using Certified Organic Virgin Coconut Oil on your hair like we use in ST. TROPICA Beach Goddess Hot Oil Hair Mask, making it among the best products for dry color treated hair.
Next up on our list of color loving ingredients is Organic Green Tea. Green Tea contains a hefty dose of panthenol, which strengthens strands and is also packed with antioxidants to keep hair looking healthy and vibrant.
Horsetail is a natural ingredient that holds a wealth of benefits for processed hair. We use Organic Horsetail in Beach Goddess and our Luscious Locks Leave-In Conditioner to revitalize the appearance of damaged hair. Rich in silica, Horsetail provides essential nutrients to hair follicles, making strands more resilient to processing.
Ever heard of the gooseberry? Otherwise known as Amla, this Ayurvedic beauty staple is another natural that offers a beauty bounty for color treated hair. We include Organic Amla in Beach Goddess for its ability to strengthen the hair, increase vitality, and support the look of vibrant hair color.
Hair Care and Shampoo Ingredients To Avoid for Color Treated Hair
Now you know what you do want to use on your color treated hair. But what about those ingredients to steer clear of? When in doubt, it's handy to have a list of the ingredients that are most commonly known to damage your color. Watch for these three when shopping for the best hair products for colored hair.
Sulfates
:
Surfactants like sodium lauryl sulfate (SLS) and sodium laureth sulfate (SLES) are used to create a foamy lather in shampoos, but can dry the hair and lead to damage.
Sodium chloride
:
Often included in hair care products designed to boost volume, like thickening sprays, this ingredient can dry hair out and lead to dull color.
Silicones
:
These ingredients make your hair feel soft and silky at first, but silicones end up sapping your hair of vital moisture. And since dry hair looks dull and damaged, silicones are best avoided.