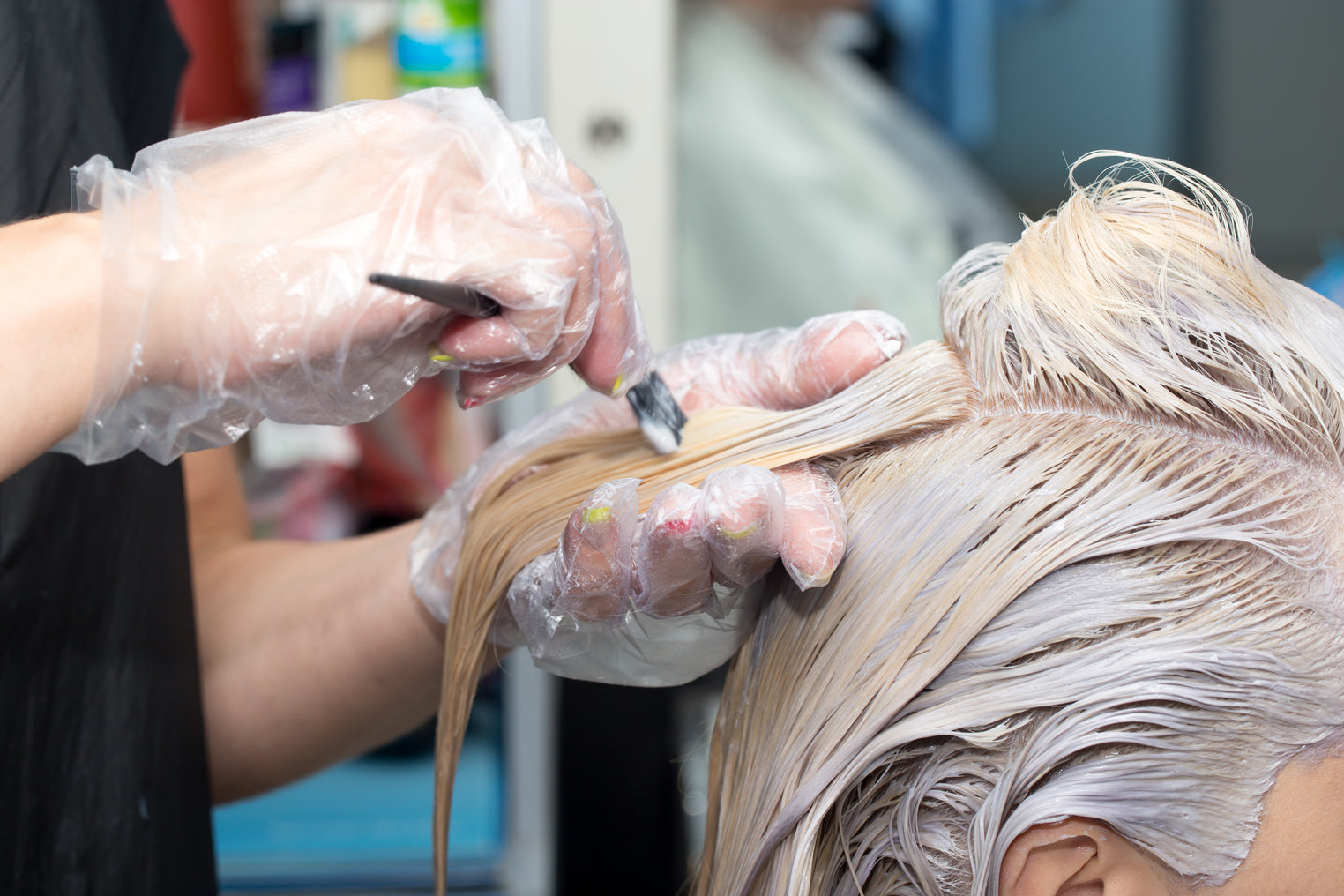 Lightening Your Hair For Summer? Here's How To Keep Your Hair Feeling Healthy 
As summer approaches, many of us begin considering brightening up our hair with bleach. While lightening your hair with highlights or balayage is a great way to change up your look, it can also result in hair damage such as breakage and dryness.
So how can you best protect your hair and prevent damage? Here are a few key ways.  
1. Go To A Professional For Your Hair Treatment.
It can be tempting to DIY your hair updates, but when it comes to bleaching your hair - it's best to leave it to the professionals. Bleach can wreak havoc on your hair, and it's results can be unpredictable, if it's not used properly. Going to a professional hairstylist will reduce your risk of damage and unpredictable results.  
2. Support Your Hair Health From The Inside Out.
The Tru Bloom Hair Growth Vitamins are an excellent way to support your hair health and hair growth from the inside-out. They contain essential & Scientifically Proven Hair Nutrients, as well as our proprietary Superfoods Formula, to optimize your hair health.
Having healthy hair as a start point will allow you to lighten your hair without as much risk of damage and breakage. Hair that is already damaged and weakened is more likely to have more significant breakage when lightened. That's why we recommend taking 1 Tru Bloom Hair Growth Vitamin a day to both improve your hair health and growth, and maintain it!
3. Healthier Hair Starts At The Scalp.
Applying a topical hair serum to the roots of your hair is a great way to stimulate new and faster hair growth, and also support the individual hair and hair follicle health. Our Tru Bloom Hair Growth Serum is an excellent topical treatment that you can use daily, or customize for your routine, to help nourish your scalp and support healthier hair growth.  
4. Use Nourishing Treatments To Condition Your Scalp & Hair.
Using conditioning treatments on your hair both prior to getting your hair lightened as well as after, is a great way to add strength into your hair. Dry hair breaks more easily than conditioned hair which is why you should use nourishing treatments, like the Beach Goddess Hot Oil Hair Mask, weekly to maintain your hair health.