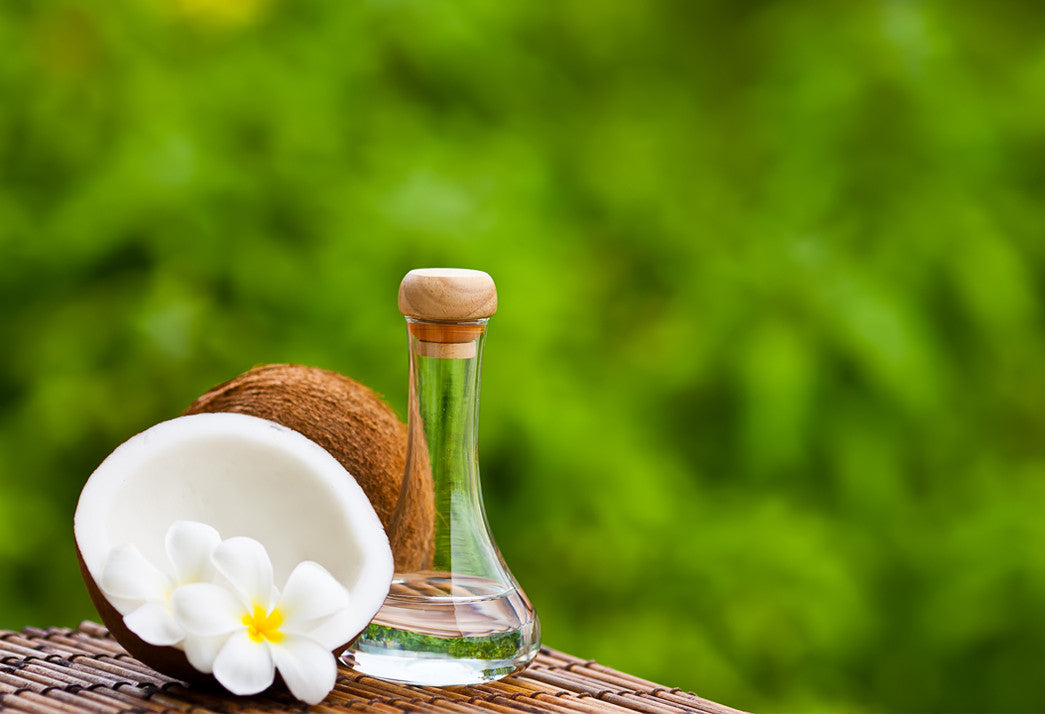 In the era of health and wellness, many shoppers make it a habit to read ingredient listings on foods they purchase. Great idea! But did you know it is equally important to do the same with cosmetics? Here's help finding the top healthy hair ingredients for shiny, gorgeous locks.
Just because a cosmetic product label says it is "natural" or even "organic" does not mean there are no nasty synthetics hiding in there. The only way to be sure? Flip the product around and read the full ingredient listing.
Even some nontoxic products contain ingredients that are difficult to decipher. When in doubt, check The Environmental Working Group Skin Deep database to find out how a particular ingredient is sourced. Yes, it sounds time consuming but we are talking good health here. Once you get the hang of label reading, you'll be ID-ing harmful ingredients in a snap.
Another great way to zero in on truly safe products? Follow brands you trust. If a product has misleading labeling or no complete ingredient listing, move on.
We are proud to let you in on exactly what our hair mask contains. One quick look at our ingredient list tells you it is not only made from completely easy-to-identify ingredients, but 100% Organic, Certified Cruelty-Free, and Vegan too. No secrets here.
Let's take a look at each of the ingredients used to create ST. TROPICA Hair Mask and why they are so good for your hair.
Top Healthy Hair Mask Ingredients for Gorgeous Locks
Organic Virgin Coconut Oil:
Coconut oil is the darling ingredient in health and wellness these days and for good reason. This natural oil is moisturizing without being overly greasy, super softening, and compatible with all skin and hair types. Coconut oil for hair has the ability, unlike other oils, to penetrate the hair shaft and offer deep-down reparative benefits. It is also rich in Lauric Acid and Vitamin E to increase hair strength by reducing protein loss.
It is essential to know that, like many healthy natural ingredients, not all coconut oil is created equally. We use only cold pressed, unrefined, Certified USDA Organic Virgin Coconut Oil in our hair mask.
Organic Green Tea:
Another ingredient that is no stranger to the healthful lifestyle scene, Green Tea has been linked to everything from lowering risk of cancer to warding off premature aging. This ingredient holds high concentrations of the polyphenol EGCG (epigallocatechin-3-gallate), a super-potent free radical-fighter. Studies show Green Tea is helpful in boosting hair growth, and it contains Panthenol, which strengthens hair and prevents split ends.
Organic Hibiscus: 
Yes, the Hawaiian state flower is pretty. It also results in some pretty fantastic looking hair. Hibiscus is packed with Vitamin C, Phosphorous, Riboflavin, Calcium, and Carotene, and has been found to prevent hair loss. The ingredient is also a natural source of antioxidants and offers a soothing feel to skin, ideal for those with a sensitive scalp.
Organic Biotin:
This B complex vitamin has a long history as a hair, skin, and nail savior. Biotin boosts cell turnover, which supports healthy hair growth. Remember how we told you to eat Biotin-rich foods to infuse hair with shine and ward off thinning? A one-two punch of healthy diet and supportive hair mask will keep your locks full-on luscious.
Organic Amla:
Into Ayurveda? Then you have definitely heard of this natural beauty. AKA, Indian gooseberry, Amla has a long history of use in skin and hair care throughout India and Asia. And the list of benefits is long – strengthens hair, detoxifies the skin, increases a look of vitality, enhances shine, promotes hair growth, supports hair color, reduces hair loss and baldness, and fights free radical damage. Amla is at once cleansing, moisturizing, and nourishing. No wonder it has been used for centuries.
Organic Horsetail:
"It" ingredient in hair care, this celeb stylist favorite may be rare where herbs are concerned, but it is making its big debut on locks everywhere. The fern-like plant is a descendant of huge tree-like plants from the Paleozoic era, and has a history of use traced back to ancient Rome and Greece. Rich in silica, Horsetail repairs damaged hair tissue, creating a healthy, vibrant mane. Perfect for those looking to treat over-processed or damaged hair.
As you can see, ST. TROPICA hair mask is so much more than an ordinary coconut oil mask. Our healthy hair ingredients pack a major punch. Best of all, our hair mask is organic and free from synthetics. A brand you can trust.