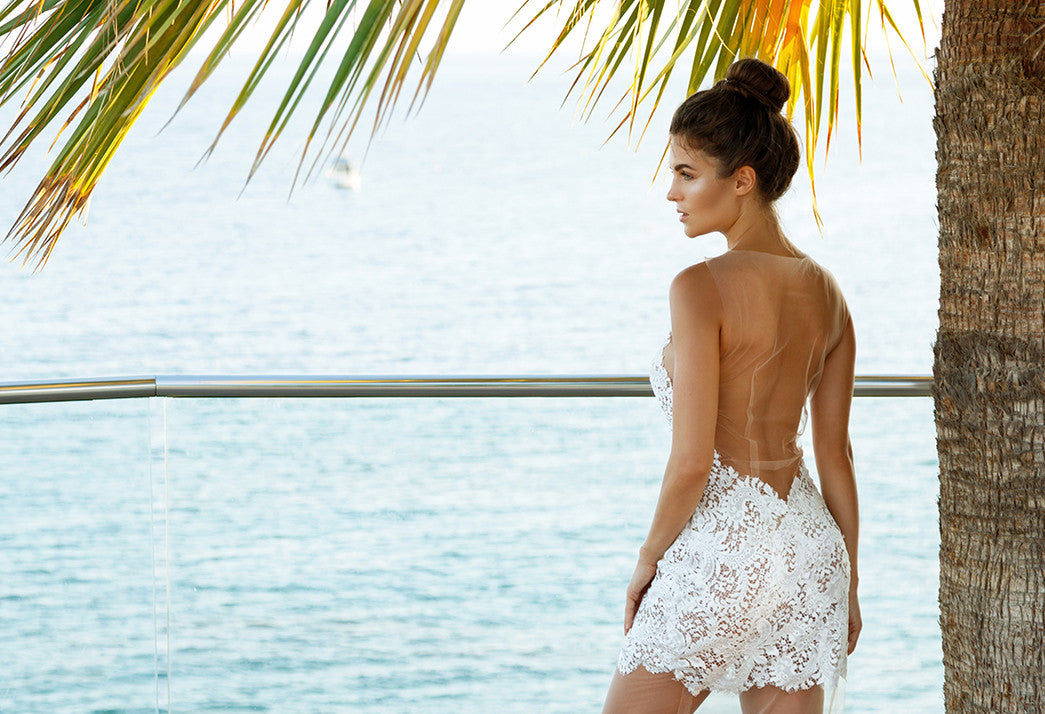 Hair Tutorial: The Classic Braid Bun
It's the season of flowy dresses, outdoor parties, and wedding ceremonies. The Classic Braid Bun is both beach and bride worthy. Classic, simple, and helps you keep your cool. Plus, you don't have to be a professional hair stylist to pull this style off.
What You'll Need
1 hair elastic that matches your hair

Bobby pins

1 small clear hair elastic

Dry shampoo

St. Tropica hair mask
Before You Begin
Do you follow hairstyle tutorials to a T and still end up with a 'do that's falling apart just hours (or even minutes!) after you've finished? There are certain tricks to help you keep your style in place.
First, freshly washed and dried hair is not the best for creating an up 'do with sticking power. Unless you have natural texture, hair can be slippery and difficult to make hold the style. Second day hair works best when creating a bun or other upswept style. If you're starting with fresh and clean hair though, you can also easily add in the ST. TROPICA Mermaid Mist Hair Thickening Spray to add a bit more texture and fullness to your hair. Create instant second day hair by adding a bit of dry shampoo to roots and working through to ends. This creates texture and grip so strands stay put. 
Hair that is slightly damp is also better at holding style, especially if you want the front part of your hair to look sleek. This trick works well for more sophisticated looks and bridal styles.
Hate those flyaways? It's so disappointing to get your bun just right only to have wayward strands and fuzz sprouting up in front. Spritzing the finished style with a light coating of hair spray and gently running hands over hair helps to keep frizziness at bay. Plan ahead by deep conditioning your hair with ST. TROPICA hair mask so you don't have to worry about having a hair halo on your big day.
The Classic Braid Bun How To
Two to three days before you plan to wear the The Classic Braid Bun, treat hair with ST. TROPICA hair mask to prevent breakage, and curb frizz and flyaways.

If you are starting with clean hair, run a bit of dry shampoo through locks to add grip.

Sweep hair into a high ponytail and secure with a hair elastic that matches your hair color.

Section off a small piece of hair at the bottom of the ponytail, approximate ¼ of the pony, and let drop.

Begin twisting the larger section of hair, pinning as you go, until bun is secure.

Braid the remaining loose section and secure the end with a clear hair tie.

Wrap the braid around the base of the bun and secure with pins.
Feel free to add a headband or flower crown to complete your beautiful summertime look. The Classic Braid Bun also works while rocking a tiara. Just sayin'…