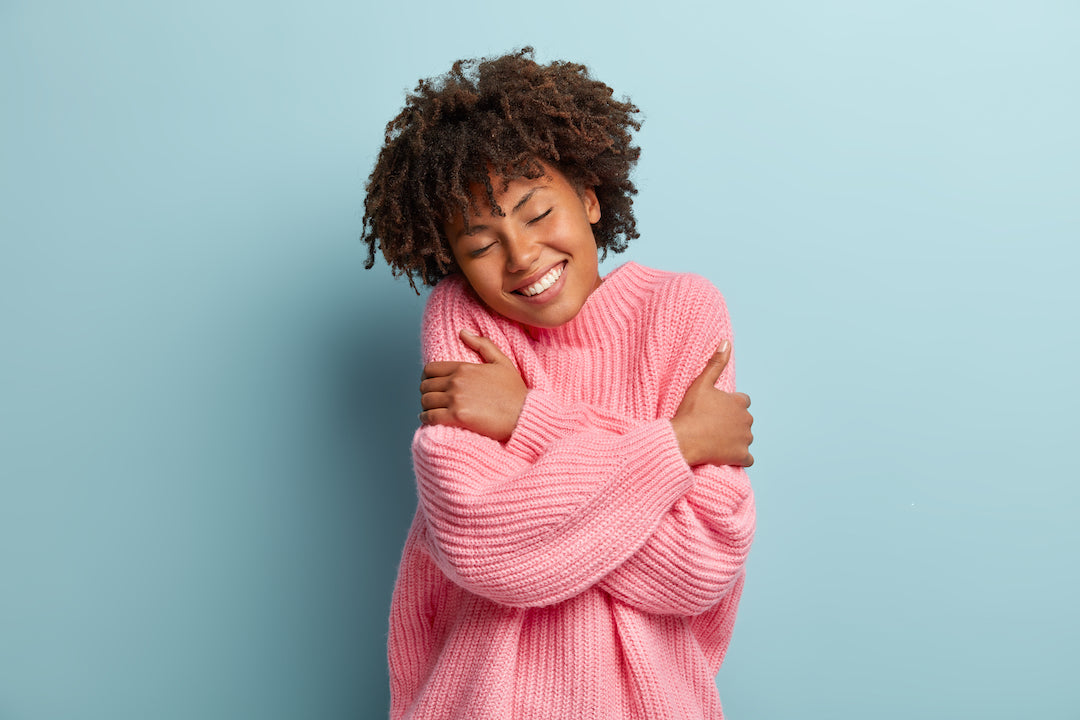 8 Winter Hair Care Tips for Beautiful Hair, Naturally
Winter brings with it a new set of issues where hair care is concerned. Dry, brittle strands, flyaways, lackluster locks, and more are all common this time of year. But that doesn't mean you have to put up with it. Find out how to keep hair healthy in winter and maintain your gorgeous mane.
8 Winter Hair Care Tips for Natural Hair That Looks Amazing
Wondering how to take care of hair in winter naturally? Our list covers hair care in winter with home remedies.
1. Weekly Self Hair Care
Your skin needs more moisture during winter and the same goes for your hair. A weekly mask (if not twice weekly) tops the list of winter hair care products that are key to getting your hair through winter.ST. TROPICA Hot Oil Hair Mask is made with natural ingredients and safe for use whenever you want to mask, and leaves hair feeling super soft and smooth.
2. Strengthen Your Strands
You probably make sure your supplement regimen is doing its job to keep your body feeling its best. Hair supplements ensure your hair is getting what it needs to feel strong, healthy, and resilient too. Add ST. TROPICA Hair Growth Vitamins to your routine for a dose of hair superfoods that leave hair feeling strong and healthy. Not sure if they're right for you? Take our Hair Vitamins Hair Challenge!
3. Condition All Day
When it comes to conditioning your strands, winter requires more conditioning, more often. A leave-in conditioner adds an extra layer of moisture to locks and helps to quell flyaways too. Added bonus? ST. TROPICA Luscious Locks Leave-In Conditionercan be used anytime throughout the day and smells divine!
4. Wash Less
Not only will washing less frequently keep water and shampoo from drying locks, it also allows natural oils on the scalp and hair to keep hair moisturized. Try to wash only every second or third day to prevent dryness and damage.
5. Reduce the Heat
Hot water and heated styling tools take a toll on locks year-round, causing hair to become dry and brittle. Use warm water, not hot, when washing hair. It can be difficult to refrain from using heated styling tools completely. Make a pact with yourself to only use them on days you wash your hair to reduce the impact they have on the health of your strands.
6. Protect From the Cold
Air drying is a great way to style in warmer months. But you'll want to take the time to allow hair to totally dry before going out into the cold. Cold expands the hair shaft and causes the cuticle to lift, making it difficult to hold moisture and prone to breakage. If you are going easy on the blowdryer over winter months, try washing your hair at night so it's dry by morning.
7. Switch to Satin
Cotton pillowcases grab onto strands and can cause breakage. Switch to a satin pillowcase. Easier on the hair and keeps your face looking smooth too.
8. Drink Up
Don't forget to hydrate on the inside. Drinking plenty of H2O is not only good for the body, but hair too. Gift yourself a pretty water bottle to make sipping more fun.