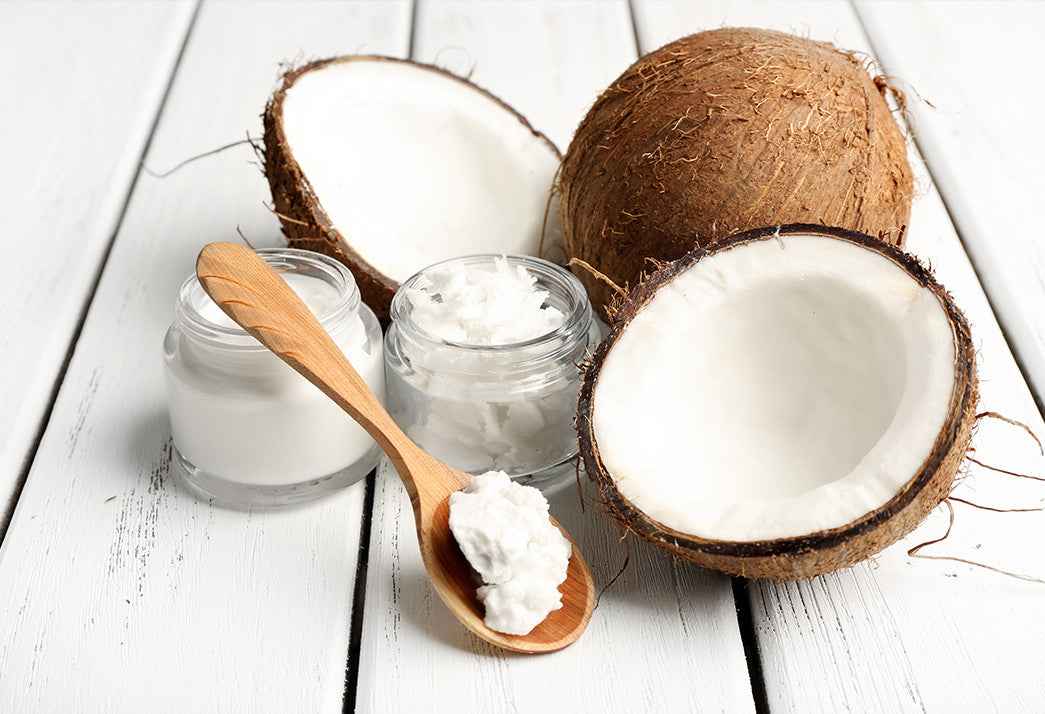 What is the Best Hair Oil to Use in a Hair Mask?
If you experience frizzy and/or dry hair often, it is recommended that you apply a specialty hair mask, known as a hot oil treatment - as often as possible before you wash your hair. This will nourish your hair from the roots and leave you with longer, thicker, and healthier hair, with great shine. Coconut oil for hair is the single best hair oil to use, bar none.
One note of caution, however: doing a DIY hair mask at home can get messy!  If searching for a ready-made, instant product to use, the ST. TROPICA Beach Goddess Hot Oil Hair Mask is an excellent choice, with no mess. 
What is the Beach Goddess Hot Oil Mask Made From?
It is made from Virgin Coconut oil - which is proven to be good for your hair; and it also comes in its own single-use, self-heating package so there's no mess. There are other hair oil treatments available like Argan Oil or Moroccan Oil, but they are not as effective as a coconut oil hair treatment.
There is actually Government-published proof that coconut oil reduces protein loss in human hair: http://www.ncbi.nlm.nih.gov/pubmed/12715094 where it says:
"Among three oils, coconut oil was the only oil found to reduce the protein loss remarkably for both undamaged and damaged hair when used as a pre-wash and post-wash grooming product. Both sunflower and mineral oils do not help at all in reducing the protein loss from hair."
Why is coconut oil the best oil for your hair?
The reason why Coconut oil is the best oil for your hair is that it is chock-full of natural hair vitamins, essential fatty acids, Vitamin E, and more.  Plus, the small molecules of coconut oil can actually penetrate the human hair shaft and nourish it from the roots.  Thus, it increases hair thickness and reduces protein loss.
The other 'good' hair oils only coat the hair and make it look healthy, but actually cannot enter the hair shaft to solve different hair problems where they originate, like split ends, dry hair and/or frizzy hair.
What else does the Beach Goddess Hot Oil Hair Mask Contain?
In addition to coconut oil, the ST TROPICA Beach Goddess Hot Oil Hair Mask contains Biotin, which naturally strengthens hair by increasing hair elasticity.  Biotin also encourages healthy hair growth.  This organic hair mask also contains Amla, also known as the Indian Gooseberry, which is already an established superfruit. Amla helps in maintaining hair shine through the addition of essential fatty acids. Finally, it incorporates Horsetail as an ingredient, which has high concentrations of Silica, widely known to help increase hair strength. Read about all the ingredients in our products here!
How to Use the ST. TROPICA Beach Goddess Hot Oil Hair Mask:
The coconut oil hair mask by ST. TROPICA needs to be heated as coconut oil tends to solidify when exposed to cold, plus, heat helps your hair to absorb the whole formula.
You can dip it in hot water for 30 seconds or you can microwave the packet for 20 seconds.
Then knead the packet with your fingers to mix everything up thoroughly before applying to your hair.
If you have damaged or over-processed hair i.e. if you have ever dyed or bleached your hair, you definitely need to apply the coconut oil formula from the root to the tip, so that you can nourish everything to get the best results.