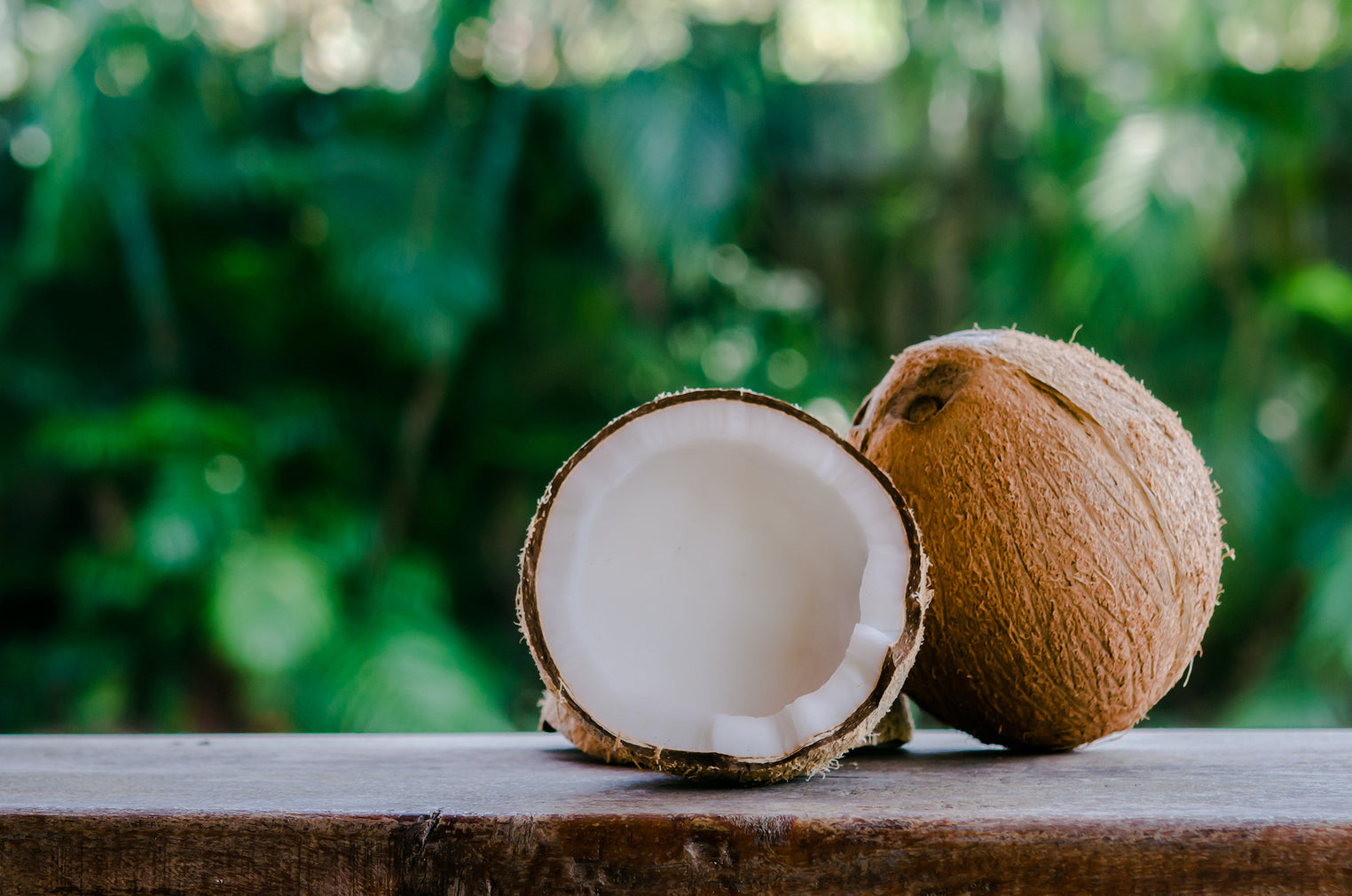 What Helps Hair Growth Vitamins Results? We Have the Answer
There's no doubt ST. TROPICA Hair Growth Vitamins offer amazing results. Just take a look at our incredible customer testimonials. But what if you could take those hair growth and thickness results next level? 
The good news…you can boost the powerful benefits of our Hair Vitamins, and we have the secret to what helps hair growth vitamins over-perform. By pairing them up with another of our best sellers, ST. TROPICA Beach Goddess Hot Oil Hair Mask, you get in on the dynamic duo of long, luxuriant, healthy feeling hair, naturally.
What Helps Hair Growth Vitamins? The Secret of Our Divine Duo Gift Set
Yes, the Duo Dream Team Gift Set, which includes our Hair Growth Vitamins and Beach Goddess Hot Oil Hair Mask, is the perfect way to get the best beauty results. Here's how it works. 
TROPICA Hair Growth Vitamins
contain a carefully designed Superfood Formula that nourishes and supports hair follicles for a feeling of strength and resilience.
Beach Goddess
is packed with Hair Superfood ingredients and protein-rich Organic Virgin Coconut Oil to maintain a balanced and healthy feeling scalp. Put the two together and you have the solution to boosting the results of your hair vitamins.
Healthy scalp and hair is key to optimal hair growth. The Organic Virgin Coconut Oil in Beach Goddess Hot Oil Hair Mask easily penetrates the hair shaft and seals the hair cuticle, preventing moisture loss. Hair is left feeling strengthened and resilient to breakage and hair loss. 
Next, our Organic Hair Superfood ingredient blend of Bhringraj, Horsetail, Amla, Hibiscus, and Green Tea prevents the appearance of hair loss and visibly improves hair growth, while moisturizing the scalp and giving hair a healthy, vibrant appearance. 
If you are serious about growing hair that looks long, strong, and healthy, double up on hair goodness with our Duo Dream Team Gift Set. We've paired our Best Selling Tru Bloom Hair Growth Vitamins + Signature Beach Goddess Hot Oil Hair Mask in one super sweet twosome to make gifting (or giving to yourself) super easy. Plus, we offer a money-back guarantee if you aren't completely satisfied (but we know you will be!).
For best results, make the Duo Dream Team Gift Set a part of your regular hair care routine by using the Beach Goddess Hot Oil Hair Mask once each week, or more often if you desire. And you only need to take one Tru Bloom Hair Growth Vitamin daily with water. Or split the capsule open and add the contents to your favorite beverage. Now watch as your hair begins to look amazing!
Recommended Products: