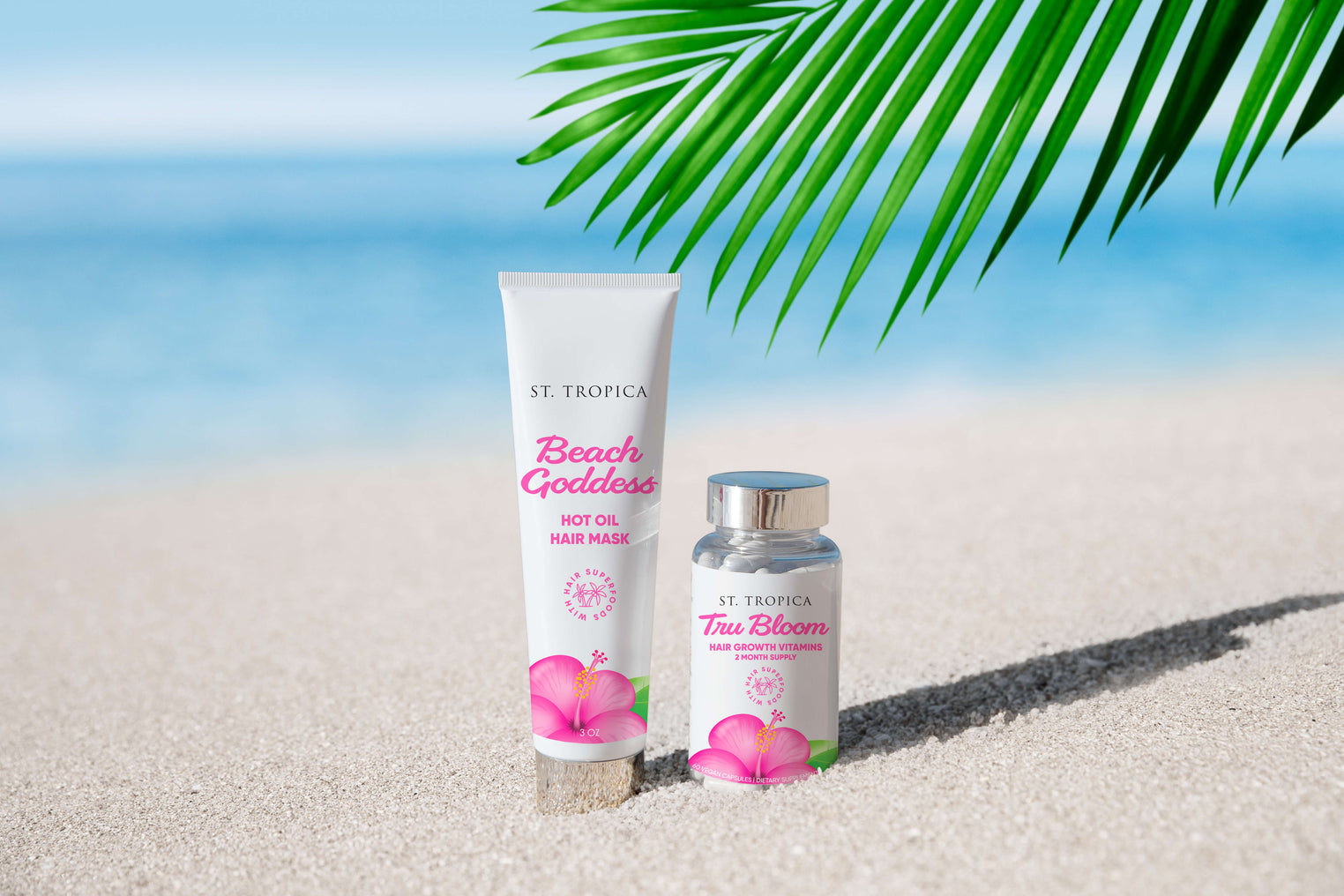 How To Nourish Your Hair From the Inside Out (You Need These Now!)
Sure, summer has a way of taking a toll on your locks. But no matter what time of year it is, your hair can always use some extra care. And there's no better way to turn dry, damaged strands around than by learning how to nourish your hair from the inside out!
Did you know that most conventional hair products that claim to make your hair soft, smooth, and shiny are loaded with silicones? Silicones may make hair feel better instantly, but this turnaround is short-lived. With repeated use, dry, damaged strands will crave more and more silicone, which dries hair out further, resulting in your hair looking and feeling worse than before.
Think of approaching your hair concerns the same way you would your body. If you feel out of shape or unhealthy, putting on a cute outfit might make you feel good, but it won't address the true issue. Eating a nutritious diet feeds your body what it needs.
Hair needs certain nutrients to look and feel its best too. And we've got just what it needs.
How to Nourish Your Hair From the Inside Out
Whether your hair damage is due to environmental factors, like UV rays, heated styling, the use of harsh hair products, or diet, one of the main causes of dryness, breakage, and hair thinning is due to lack of oil in hair strands. According to research published in the International Journal of Trichology, certain oils are better at penetrating the hair strand and reducing the amount of water that is absorbed by the strand, which can cause hair damage. Coconut oil was the only oil found in the study to reduce protein loss on both damaged and undamaged hair when used in hair care products.
It's easy to infuse your hair with the goodness of coconut oil by making ST. TROPICA Beach Goddess Hot Oil Hair Mask a part of your regular hair care routine. This formula is not a silicone quick fix. Instead, we combine natural Hair Superfoods with our Organic Virgin Coconut Oil for the ultimate in gorgeous hair. So easy to heat and use, our Hot Oil Hair Mask feels like a luxury treat for hair and offers amazing results!
Just like nourishing your body with healthy foods, nourish your hair from the inside out with essential vitamins. Rather than trendy, sugar-loaded hair vitamins, opt for Tru Bloom. We've created a Hair Superfood formula with hand-selected, scrupulously researched ingredients designed to give you the strongest, healthiest feeling hair ever. 100% drug-free, Tru Bloom is vegan and perfect for all hair types. Check out our customer reviews.
Get the best of both worlds with our exclusive Duo Dream Team. A heavenly beautiful hair match, you get both Beach Goddess Hot Oil Hair Mask and a 2-Month supply of our best-selling Tru Bloom hair vitamins.
We recommend using Beach Goddess at least once weekly and taking one Tru Bloom vitamin every day. You'll be stunned by the visible results of the Duo Dream Team. 
Recommended Products: