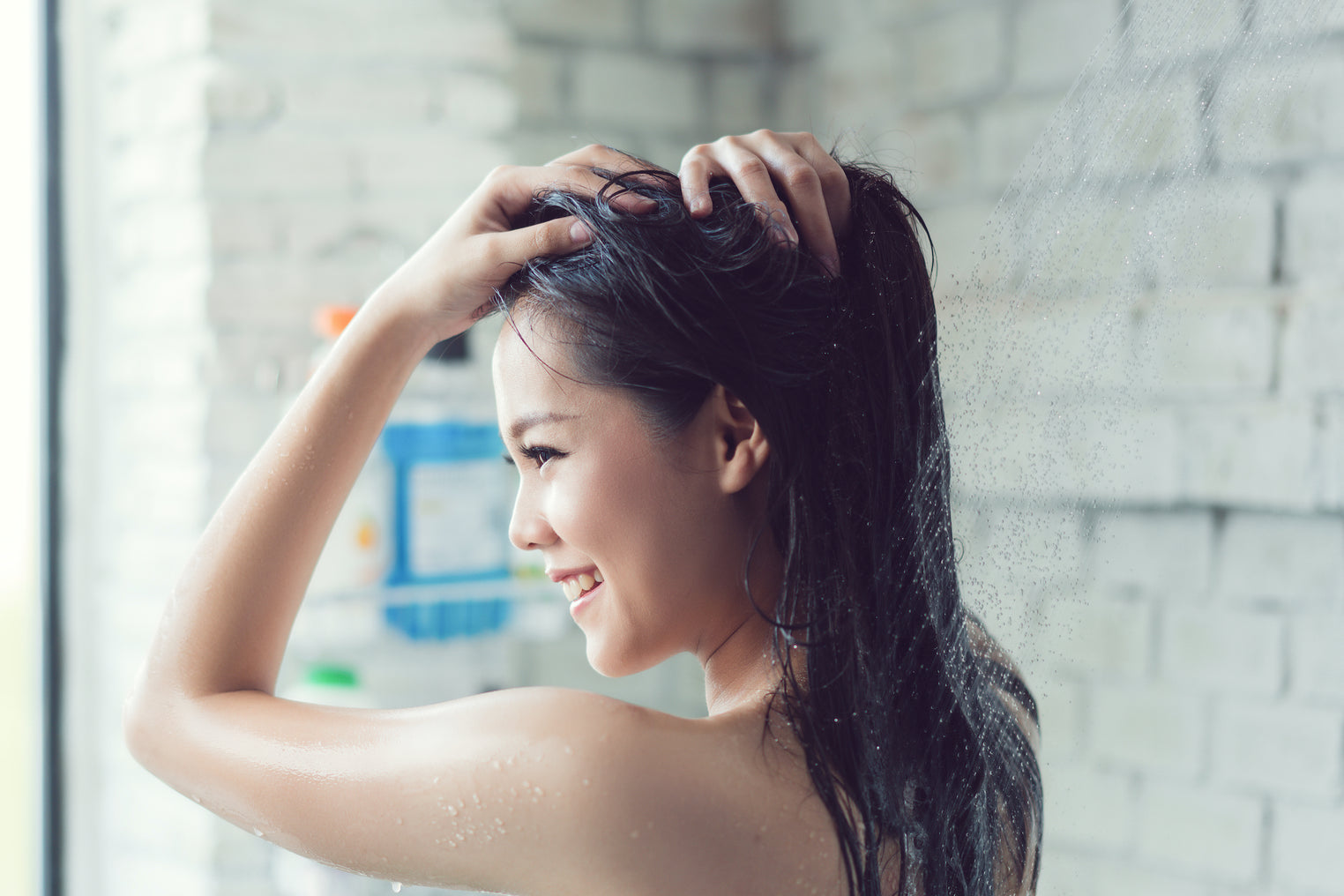 Here's Why You Should Be Doing Scalp Treatments More Often
The scalp scrub is a relative newcomer to the beauty scene. Who would've thought we needed to exfoliate the skin on our scalp? If sloughing dead skin cells from your face and body reveals healthier looking skin, getting rid of dried up skin cells and product build-up on scalp has to be a good thing too.
But scalp treatments don't stop at scalp scrubs. You need to make sure the skin on your head is well cared for, properly moisturized, and ultimately protected to keep your hair looking its best. Here's how often you should perform a scalp treatment and which type is best for your hair.
What Is a Scalp Treatment and Which Is Best for You?
Scalp scrubs, as mentioned above, are designed to slough away dead skin cells, usually by means of a granular exfoliant, like salt or sugar. But it's important to remember that the skin on your scalp is delicate and exfoliation should be performed gently so you aren't left with irritated skin. 
You may be surprised to learn that certain natural ingredients help to smooth the skin without the use of granular exfoliants. For instance, did you know that Hibiscus contains natural acids that can help to gently break down dead skin cells and purify the skin?
Treating your scalp isn't only about exfoliation. It's essential to maintain proper moisture balance for healthy feeling skin and gorgeous hair. And, yes, there are natural ingredients that do that too.
Green tea offers many benefits to skin and hair. One of those benefits is this ingredient's ability to balance sebum production, making it both an effective oily and dry scalp treatment. Coconut oil and Coconut butter are superstars when it comes to offering rich moisture to the scalp and hair without leaving locks looking greasy or limp. And Hair Superfoods like Bhringraj, Horsetail, and Amla are rich in antioxidants that provide a sense of strength and protection to skin and strands.
How Often Should You Use a Hair and Scalp Treatment?
As with any beauty treatment, making a hair and scalp treatment part of your regular self-care routine is key to getting the best results. This doesn't mean you need several products or huge amounts of time to keep your scalp in its best condition.
If a one-stop scalp treatment sounds too good to be true, you are going to fall in love with ST. TROPICA Beach Goddess. It's all the hair goodness in one beautiful tube! 
Hair Superfood ingredients combine in this multi-tasking Hot Oil hair treatment to loosen and cleanse away dry, dead skin cells and product build-up, balance sebum, and moisturize skin. Your scalp is left feeling soothed and comfortable, and your hair will look salon-level amazing. Beach Goddess is easy to use and leaves hair smelling beach-babe divine. The perfect scalp treatment for dry scalp, oily scalp, or normal scalp.
Simply make Beach Goddess a part of your weekly hair care routine. The handy triple-use tube over-delivers on beauty bounty. Looking to grow longer, stronger strands along with your hair and scalp treatment? Get in on our Duo Dream Team Gift Set!
Recommend Products: